---
Sturen op geld of is er meer… (vrijdag 12 Mei – 08.30 uur tot 10.30 uur).
.
O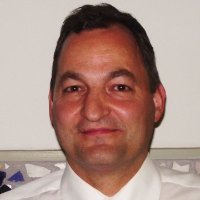 rganisaties worden in belangrijke mate gestuurd op omzet en winst cijfers. De KPI (Key Performance Indicator) eenheid die het meest wordt gehanteerd is het aantal EURO's… Is dit een valide drijfveer voor directie en medewerkers of is dit een uiting van gebrek aan inzicht in wat er werkelijk toe doet? Deze meetup zal u een andere kijk geven op de stuurparameters van uw organisatie.
Spreker: Alexander Boelen (Diwaniya). Alexander has many years of experience in managing creativity and combining expertise, focusing on business development by innovation. He has a background in architectural & urban design, knowledge management and (geo-) modeling & simulation. He has developed a large network in, amongst other, the worldwide intelligent transport arena, media & entertainment and universities & research institutes. Specialties: Experienced strategy and innovation advisor; business innovation manager.
.
---
Content is king & the end-user rules. (vrijdag 26 Mei – 08.30 uur tot 10.30 uur).
.
Altijd al willen weten waar jouw site of app staat? Vraag je je af welke prioriteiten je moet stellen als je je klant en eindgebruiker tevreden wilt stellen? Kom langs bij de Standup Site Check. UX expert Rob Punselie van ContentKings zaagt op verzoek, met een grap & grol je site of app door vanuit een optimale UX ervaring. Leerzaam en hilarisch.
.
Spreker: Rob Punselie (Content Kings).  Rob Punselie (1961) is directeur van ContentKings, bureau voor contentontwerp. Verbeteren van de kwaliteit en effectiviteit van content is sinds 2000 zijn passie en professie. Zijn sleutelwoord is relevantie. Alleen relevante content scoort immers. Rob Punselie helpt organisaties met een contentstrategie naar zinvolle en succesvolle online interacties met klanten. ContentKings, door hem opgericht in 2000, helpt mensen en organisaties aan de juiste informatie bij hun dagelijkse activiteiten.
.
---
Content mapping als basis van je contentstrategie (vrijdag 9 Juni – 08.30 uur tot 10.30 uur)
.
Ben je
 ook al overtuigd van het nut van contentmarketing voor jouw bedrijf, maar weet je niet waar je moet beginnen? Je bent niet de enige. De stap van theorie/strategie, naar praktijk/uitvoering blijkt voor velen een moeilijke. Jeroen Huynen legt aan de hand van de content mapping methode uit hoe ook jij tot een contentplanning kunt komen, gebaseerd op relevantie.
Spreker: Jeroen Huynen (Buttonplay). Jeroen Huynen is een freelancer/ondernemer, bezig met inbound/content marketing, uit het Zuiden van het land (thuisbasis: Maastricht). Sinds 2009 heb ik voor diverse opdrachtgevers gewerkt, eerst als webbouwer, later als adviseur. Afgelopen jaar heb ik een nieuwe samenwerking opgericht waar ik heel enthousiast over ben: InnerCrowd. Huynen zorgt er als inbound marketingspecialist voor dat de kennis in uw organisatie optimaal wordt ingezet om uw doelgroep te bereiken. Hij creëert een heldere contentstrategie en zorgt voor een doelgerichte implementatie
.
---
Drie essentiële stappen om je merk te starten, te laten groeien en te leiden  (23 Juni – 08.30 uur tot 10.30 uur)
.
Sterke
 merken hebben fans, want fans blijven langer bij je, kopen meer van je en praten meer over je. Meer dan ooit heb je dan ook een origineel en opvallend merk nodig. Maar hoe bedenk je nou een goed logo, een goede naam en een herkenbare categorie waardoor iedereen begrijpt wat je verkoopt? In deze sessie over merken krijg je alles aangereikt wat essentieel is zonder te verdrinken in de theorie.
Spreker: Michiel Maandag (Monday Brand Advisory). Michiel Maandag is een energieke internationale merkadviseur & coach. Zijn focus ligt op positionering, portfolio en activatie. Michiel heeft in de VS, Finland en Nederland gewoond en gewerkt. Op basis van zijn ervaring heeft Michiel unieke en zeer effectieve methodes ontwikkeld om winnende merken te creëren. Dit én zijn passie om het moeilijke makkelijk te maken hebben direct geleid tot de ideeën in het boek "Het enige boek over merken dat je nodig hebt"; een met 5 sterren beloond top 10-marketingboek op managementboek.nl
.
---