Algemeen
U heeft een mooie uitdaging te pakken bij uw organisatie. U mag een verandertraject doorvoeren, een implementatie begeleiden of een ander project uitvoeren. Voor veel projecten is het echter wel zaak dat u hiervoor een gedegen analyse en/of goed projectplan kunt opstellen. Het maakt hierbij niet uit of het gaat om een marketingplan, communicatieplan, hrm-plan, financieel plan, businessplan of een ict-plan. Wilt u weten hoe u een scherp en doordacht plan van aanpak kunt schrijven maar heeft u geen tijd of behoefte om een opleiding hiervoor te volgen? Dan is deze compacte Masterclass: 'Een Plan Van Aanpak schrijven' de juiste keuze.
Onderwerpen
– U leert hoe u een goed gefundeerd plan van aanpak opstelt voor uw business.
– U leert hoe u uw theoretische managementkennis aan de praktijk kunt koppelen
– U leert hoe u uw plan kunt vertalen vanuit de strategie naar de praktijk
– U leert hoe u een gedegen analyse kunt opzetten en uitvoeren
– U wordt bij het schrijven van uw plan begeleidt op de 'SMART-principes'
– U leert een  realistische planning, begroting en targets op te stellen
– U leert de strategie te vertalen naar een marketing- of communicatieplan,
– hrm-plan, financieel plan, contentplan, businessplan of een ict-plan
– U leert hoe u uw gemaakte keuzes goed kunt beargumenteren
– U leert hoe u intern draagvlak kunt verkrijgen voor uw plan van aanpak
– Na afloop van de Masterclass kunt u direct met uw plan in de praktijk aan de slag
Resultaat
De Masterclass 'Een Plan Van Aanpak Schrijven' verschaft u de kennis én de vaardigheden om managementvraagstukken om te zetten in het juiste concrete en operationele beleid. U leert hoe u een goed plan opstelt, en hoe dat plan concreet kan worden uitgevoerd binnen uw organisatie. Het maakt hierbij niet uit of het gaat om een marketingplan, communicatieplan, hrm-plan, financieel plan, businessplan of een ict-plan. Na afloop van de Masterclass bent u in staat om zelfstandig uitvoering te geven aan het plan van aanpak en een effectief verander- of implementatieproces door te voeren. Na afloop van de Masterclass kunt u direct met uw eigen plan van aanpak aan de slag.
---
Inhoud
College 1: Elementen van een goed plan (middag)

Tijdens het middagcollege leert u hoe u de juiste fundamenten in uw plan kunt inbrengen om tot een succesvolle aanpak voor uw organisatie te komen. U krijgt nieuwe kennis en inzicht over de vertaalslag van strategie naar praktijk. U wordt bijgespijkerd over het belang en de uitvoering van goede analyses, over het opnemen van zogenoemde SMART-factoren en over het operationaliseren van uw strategie in een realistische planning, budgettering en doelen. U leert tot slot hoe u uw beleid kracht kunt bijzetten door goede argumentatie en heldere uiteenzetting van uw gemaakte keuzes.
College 2: Onder begeleiding aan de slag (avond)

Tijdens het middagcollege gaat u zelf aan de slag met uw plan. U leert aan de hand van cases, opdrachten en voorbeeldplannen hoe u uw plan van aanpak kunt structureren en de juiste fundamenten kunt leggen. U krijgt nader inzicht in de prioritering, operationalisering en concretisering van uw aanpak. Onder begeleiding van de docent en samen met uw groepsgenoten komt u tot een plan van aanpak waar u na afloop direct mee aan de slag kunt in de praktijk.
---
Vorm
De Masterclass 'Plan van Aanpak schrijven' is zo opgezet om u in praktische zin en in relatief kort tijdsbestek zoveel mogelijk bij te brengen over het schrijven van een effectief plan van aanpak voor uw business. Verder staat de kwantificering van beleid centraal tijdens deze opleiding. U redeneert gedurende de opleiding terug vanuit een financieel-strategisch perspectief.
---
Wie
De Masterclass 'Plan van Aanpak schrijven' is bedoeld voor professionals die de behoefte hebben om een goed en gedegen plan van aanpak te kunnen schrijven. De Masterclass is een executive training wat betekent dat een bepaald werk- en denkniveau gewenst is. Doorgaans hebben onze deelnemers een bedrijfskundige- of organisatiekundige achtergrond, 5 tot 15 jaar relevante werkervaring en HBO+ denkniveau. In principe staat het iedereen vrij om deel te nemen, onze ervaring is echter dat het optimale leerresultaat ligt bij een ruimere werkervaring.
Proefcollege bijwonen  / Contact met adviseur / Bel mij terug
Docenten
De docenten die de Masterclass 'Plan van Aanpak schrijven' voor u verzorgen, hebben hun sporen ruimschoots in de praktijk verdiend. Zij hebben doorgaans brede ervaring als businessstrateeg, changemanager, consultant, directeur of bedrijfsadviseur. Naast deze ervaring hebben zij ook een goede kennis van wetenschap, modellen en strategieën waardoor zij als geen ander in staat zijn om een brug te slaan tussen strategie en praktijk. Tot slot hebben zij uiteraard ervaring op het gebied van verandermanagement, leadership, business development, bedrijfskunde en strategie. Enkele docenten die deze masterclass kunnen verzorgen:
---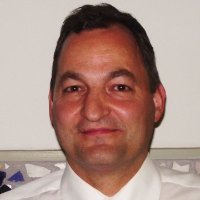 Alexander Boelen (Inno4Business) has many years of experience in managing creativity and combining expertise, focusing on business development by innovation. He has a background in architectural & urban design, knowledge management and (geo-) modeling & simulation. He has developed a large network in, amongst other, the worldwide intelligent transport arena, media & entertainment and universities & research institutes. Specialties:Experienced strategy and innovation advisor; business innovation manager. Klik hier voor een video-introductie.
---
Gerbrand Rustenburg (Ruscon) is auteur van vele boeken en artikelen op het vlak van marketing, business innovatie en sales management. Na zelf vele jaren actief te zijn geweest in diverse management functies (agro-, pharma-, industrie-, en consumentensector) is Gerbrand sinds 1993 adviseur, schrijver en docent en begeleid hij jaarlijks velen naar het behalen van hun Nima diploma's in de praktijk (Nima A, B en C). Klik hier voor een video-introductie.
---
Arend-Jan Majoor (Freshious) I am a true innovator. I always like to start up new ideas and new initiatives or to help people with this. I am able to bring structure in chaos and (if timing is right) I can empower people to take over. With this strong motivation, I work in the role of entrepreneur, business developer, consultant and program manager in The Netherlands and abroad. From 2008 I have started several companies of which Frismakers/Freshious has always been the common thread. Klik hier voor een video-introductie.
---
Roy Schutt (VBDN) is business development professional. Ik adviseer en begeleid leidinggevenden die worstelen met de situatie om naast noodzakelijke verbeteringen ook structurele veranderingen in het bedrijf door te voeren. Die onder de dagelijkse druk van het runnen van de huidige business, keihard werken duurzaam concurrentievoordeel te verkrijgen en winstposities in de markt in te nemen en tóch niet tevreden zijn met de resultaten. Ik ondersteun hen zodat zij beter kunnen functioneren in hun wereld, die altijd onvatbaar en onbeheersbaar is. Klik hier voor een video-introductie.
---
Kosten
Uw investering voor deze Masterclass 'Plan van Aanpak schrijven' bedraagt EUR 495,- (ex BTW). Dit bedrag is inclusief colleges, cursusmateriaal en literatuur. Cateringkosten en eventuele verblijfkosten zijn hierin niet meegenomen. Er zijn mogelijkheden om in meerdere termijnen het deelnamebedrag te voldoen. Informeer naar de mogelijkheden als u hier gebruik van wilt maken. De opleidingskosten zijn overigens aftrekbaar van de belasting. Meer informatie vindt u op de website van de belastingdienst.
Proefcollege bijwonen  / Contact met adviseur / Bel mij terug
Data
Deze Masterclass gaat vier keer per jaar van start. In de vakantieperioden zijn er geen colleges. Er vinden per dag twee colleges plaats. Er wordt gestart rond 15.00 uur met het eerste college, het tweede college start om 18.30 uur en duurt tot 21.00 uur.
Proefcollege bijwonen  / Contact met adviseur / Bel mij terug
Op de hoogte blijven van deze opleiding, zoals startdata, kosten en locaties? Vul dan hieronder uw e-mailadres in: