Algemeen
IT zorgt steeds vaker voor een strategisch concurrentievoordeel in menig organisatie. Een goede alignment van de IT-strategie met de bedrijfsstrategie wordt dan ook steeds belangrijker. Om effectieve IT-strategieën te implementeren is het voorts belangrijk dat iedereen ze begrijpt, het nut ervan inziet en ermee kan werken. Hoe u dit het beste kunt aanpakken en kunt realiseren, leert u onder andere tijdens deze IT opleiding.

Onderwerpen
– Welke trends en ontwikkelingen zijn er binnen IT & business process management?
– Hoe kan ik een IT-strategie formuleren die in lijn ligt met de bedrijfsstrategie?
– Hoe kan ik een organisatie bouwen waarin IT een concurrentievoordeel oplevert?
– Hoe kan ik de IT-strategie integreren en implementeren in de organisatie?
– Welke rol spelen governance, leadership, change en cultuur bij IT-strategie?
– Welke vaardigheden zijn vereist om IT-vernieuwingen door te voeren?
– Hoe meet ik de effectiviteit van de IT-strategie?
Resultaat
Na afloop van de cursus IT & Business Process Management bent u in staat om zelfstandig uitvoering te geven aan het IT-beleid. U weet wat de strategische en praktische implicaties van uw keuzen zijn. U weet hoe u tot een juiste IT-(alignment)strategie en concurrentievermogen kunt komen en weet ook hoe u in logische stappen tot een goede executie kunt komen. U bent in staat om grip te houden en op de juiste momenten bij te sturen. Tot slot bent u op de hoogte van de laatste kennis en inzichten op het gebied van IT, BPM, bedrijfscultuur en verandermanagement.
---
---
Naar boven
Inhoud
Dag 1: Strategisch management en IT (college 1 en 2)

Tijdens deze dag leert u hoe u de juiste strategische fundamenten kunt leggen om tot een succesvolle IT-strategie te komen die in lijn ligt met de bedrijfsstrategie en kan zorgen voor een strategisch concurrentievoordeel. U krijgt nieuwe kennis en inzicht over strategisch management, business process management, IT trends en -ontwikkelingen. U leert tot slot welke stappen er nodig zijn voor een succesvolle uitrol, hoe u een juiste IT-strategie en IT-alignment kunt samenstellen en hoe u uiteindelijk grip kunt houden op het vernieuwingsproces. .
Dag 2: IT-alignment, verandermanagement en concurrentiekracht (college 3 en 4)

Tijdens deze dag leert hoe u uw IT-strategie verder kunt vormgeven. U verwerft tal van nieuwe pragmatische inzichten, tools, tips en methodes over IT-alignment en IT management uit de praktijk. U leert hoe u IT-processen beter en effectiever kunt organiseren en hoe een goede organisatie en gebruik van IT kan leiden tot een strategisch concurrentievoordeel. U leert verder hoe u uw IT-strategie effectief kunt doorvoeren. U krijgt nieuwe kennis en inzicht over organisatiecultuur, identiteit en waarden, interne weerstand, draagvlakcreatie en change management. U krijgt nieuwe methoden en instrumenten aangereikt waarmee u uw IT-strategie gedegen ten uitvoer kunt brengen en u weet welke krachten er spelen binnen organisaties.
Dag 3: Implementatie en effectiviteit van IT-beleid (college 5)

Tijdens deze dag leert u hoe u de organisatie gereedmaakt voor de implementatie van een nieuwe IT-strategie. U leert hoe u doelstellingen opstelt, hoe u uw IT-team prepareert en hoe u dit kunt managen, hoe u het alignment proces zo effectief mogelijk kunt laten plaatsvinden maar bovenal: hoe u grip kunt houden op het totale implementatieproces. U wordt  bijgespijkerd over alle ins en outs van het monitoringproces. Op welke KPI's wordt gestuurd, welke metrics worden gehanteerd, wanneer dient er bijsturing in het proces plaats te vinden en hoe gaat u hiermee om? Tot slot leert u  aan de hand van diverse best practices hoe toonaangevende bedrijven op een succesvolle wijze een nieuwe IT-strategie hebben geïmplementeerd.
---
---
Naar boven
Vorm
De cursus IT & Business Process Management is zo opgezet om u in praktische zin en in relatief kort tijdsbestek zoveel mogelijk bij te brengen over IT en business process management. Verder staat de kwantificering van beleid centraal tijdens deze cursus. U redeneert gedurende de cursus terug vanuit een bedrijfskundig perspectief.
---
---
Naar boven
Wie
De cursus IT & Business Process Management is bedoeld voor professionals die zich verder willen ontwikkelen op het gebied van IT, en business process management en alignment. De cursus is een executive training wat betekent dat een bepaald werk- en denkniveau gewenst is. Doorgaans hebben onze deelnemers een IT- of bedrijfskundige achtergrond, 5 tot 15 jaar relevante werkervaring en HBO+ denkniveau. In principe staat het iedereen vrij om deel te nemen, onze ervaring is echter dat het optimale leerresultaat ligt bij een ruimere werkervaring.
---
Docenten
De docenten die de cursus IT & Business Process Management voor u verzorgen, hebben hun sporen ruimschoots in de praktijk verdiend. Zij hebben doorgaans ruime ervaring als bedrijfsadviseur, IT-consultant, IT-directeur, businessstrateeg, of ICT-manager. Naast deze ervaring hebben zij ook een goede kennis van wetenschap, modellen en strategieën waardoor zij als geen ander in staat zijn om een brug te slaan tussen strategie en praktijk. Tot slot hebben zij uiteraard ervaring op het gebied van verandermanagement, IT-management, business development, bedrijfskunde en strategie. Enkele docenten uit de training zijn:
---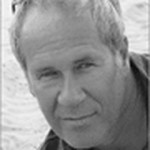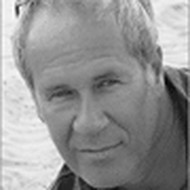 Marijn Mulders (Tolo Branca). Marijn Mulders volgde de opleiding AMBI. Jaren heeft hij vanuit Cap Gemini bedrijven ondersteund bij het herinrichten van de bedrijfsprocessen en veranderprocessen. Bij een van zijn klanten is hij vervolgens in dienst getreden en heeft bij de werkmaatschappijen in Europa en Amerika veranderprocessen uitgevoerd waarbij het verbeteren van de resultaten en de bedrijfsprocessen centraal stond. Inmiddels werkt hij bij diverse Hogescholen, waar hij studenten inhoudelijk begeleidt en tevens coacht op het samenspel van theorie en praktijk.
---
Ralph Loeffen (Papyrus). Rollout and followup profit improvement plans, International experience, Budgeting, Optimize business processes (optimization and cost savings), roll out ERP software as local keyuser, train colleagues within ERP environment, turn data into information, Monitoring Working Capital (advising in the value chain), Participate in reorganizations (merge systemwise), establish EDI connections together with programmers, describe processes including controls, activity based costing, Specialties: Analyzing processes and procesdata, (Re)Modelling businessprocesses.
---
Manfred van Gorchum (Capgemini) is manager van de competence group Digital Customer Experience van Capgemini Consulting. Dit is een adviesteam van Capgemini op het vlak van customer experience, channel strategy en digital marketing & sales. Manfred heeft als focus Insurance & Banking. Hij werkt aan customer experience bij Achmea, aan een nieuwe dienst bij Interpolis en Rabobank, en aan customer journeys van Elavon. Hij is auteur van het boek 'Customer Experience in de praktijk'.
---
Marcel Molenaar is Head of Marketing Solutions voor Linkedin Benelux. Voor Marcel bij Linkedin begon was hij online media directeur voor de Free Media Group. Eerder werkte hij in verschillende functies bij OMG/ Mailmedia, HotSMS (nu BDigital) , IBM en Lycos. Marcel heeft meer dan 15 jaar ervaring in de interactieve industrie met een focus op online marketing. Hij studeerde Marketingcommunicatie aan de universiteit van Nijmegen.
---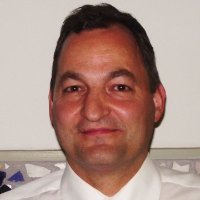 Alexander Boelen (Inno4Business) has many years of experience in managing creativity and combining expertise, focusing on business development by innovation. He has a background in architectural & urban design, knowledge management and (geo-) modeling & simulation. He has developed a large network in, amongst other, the worldwide intelligent transport arena, media & entertainment and universities & research institutes. Specialties:Experienced strategy and innovation advisor; business innovation manager.
---
---
Naar boven
Kosten
Uw investering voor deze cursus bedraagt EUR 1.450,- (ex BTW). Dit bedrag is inclusief colleges, cursusmateriaal en literatuur. Cateringkosten en eventuele verblijfkosten zijn hierin niet meegenomen. Informeer naar de mogelijkheden als u hier gebruik van wilt maken. De kosten zijn overigens aftrekbaar van de belasting. Meer informatie vindt u op de website van de belastingdienst.
---
Startdata
De colleges vinden om de twee weken plaats. Er vinden per dag twee colleges plaats. Er wordt gestart om 15.00 uur met het eerste college, het tweede college start om 18.30 uur en duurt tot 21.00 uur. Aanmelden kan op de locaties: Amsterdam, Arnhem, Assen, Breda, Den Bosch, Eindhoven, Enschede, Emmen, Groningen, Leeuwarden, Maastricht, Middelburg, Rotterdam, Utrecht, Venlo of Zwolle.
Collegedata: opleiding met startdatum in Maart 2020                                                                                                                                                    U kunt zich aanmelden op een van onze 16 cursuslocaties in Nederland.
College 1+ 2: Donderdag 19 maart 2020 (15.00 uur -21.00 uur incl. diner)
College 3 + 4: Donderdag 2 april 2020 2020 (15.00 uur -21.00 uur incl. diner)
College 5:      Donderdag 16 april 2020 (15.00 uur -21.00 uur incl. diner)
Collegedata: opleiding met startdatum in Mei 2020                                                                                                                                                    U U kunt zich aanmelden op een van onze 16 cursuslocaties in Nederland.
College 1+ 2: Donderdag 14 mei 2020 (15.00 uur -21.00 uur incl. diner)
College 3 + 4: Donderdag 28 mei 2020 2020 (15.00 uur -21.00 uur incl. diner)
College 5:      Donderdag 11 juni 2020 (15.00 uur -21.00 uur incl. diner)
---
Naar boven
Ervaringen





 8.0
"Leuke opleiding die je inzichten en methodes aanreikt die je op voorhand anders had bedacht. De combinatie van verandermanagement in combinatie met IT is een interessante gedachte die mij erg geholpen in mijn dagelijkse werkzaamheden" – Opleiding IT & Business Process Management.
Naar boven
Op de hoogte blijven van deze opleiding, zoals startdata, kosten en locaties? Vul dan hieronder uw e-mailadres in:
1450
Inschrijven voor de opleiding