Algemeen
Leidinggeven is een absolute kunde en een vak apart. Als teamleider dien je immers van veel markten thuis te zijn. Denk aan het kundig kunnen uitzetten van een bepaald beleid, het inspireren en motiveren van medewerkers en het verkrijgen van interne steun voor uw ideeën of bij organisatieveranderingen. Elke leidinggevende heeft een persoonlijke stijl en neemt in verschillende situaties een bepaalde rol aan. Uiteraard zijn dit niet altijd de juiste stijlen/ rollen. Hierdoor is er doorgaans voldoende ruimte voor verbetering en zijn er tal van kansen om een nog betere leider te worden. Deze cursus helpt u hierbij. 
Onderwerpen
– U kunt op een meer inspirerende en effectievere manier leidinggeven dan voorheen
– U kent de verschillende stijlen van leidinggeven en kunt ze desgewenst toepassen
– U kent uw persoonlijke leiderschapsstijl en weet hoe hier effectief mee om te gaan.
– U heeft inzicht in uw kernwaarden, vaardigheden, valkuilen en rol als leidinggevende
– U kunt intern draagvlak creëren door effectieve communicatie en sterk leiderschap
– U kunt uw medewerkers motiveren en stimuleren richting een hogere betrokkenheid
– U kunt als leidinggevende goed omgaan met lastige en uiteenlopende situaties
– U bent in staat om uw team verder te ontwikkelen en hechter te laten samenwerken
Resultaat 
Na afloop van de training 'Leidinggeven' bent u in staat om uw team of afdeling nog beter te leiden. U kunt oplossingen bezigen met uw leiderschap welke mensen bewegen, uw medewerkers beter motiveren en uw team/ afdeling verder ontwikkelen in de gewenste richting. U heeft tevens dieper inzicht in uw eigen leiderschapsvaardigheden, rollen, stijlen en bijbehorende verbeterpunten. U kunt uw leiderschap uiteindelijk op een effectievere manier uitdragen en toepassen en weet een hogere betrokkenheid  voor uw ideeën te creëren bij uw medewerkers.
---
---
Naar boven
Inhoud
Dag 1: Leiderschapsrollen en effectieve leiderschapsstijlen (college 1 en 2)

Tijdens deze dag leert u hoe u welke leiderschapsrollen en -stijlen in verschillende situaties het beste werken. U krijgt inzicht in uw eigen persoonlijke leiderschapsstijl en leert welke stijlen wanneer het beste gehanteerd kunnen worden. U krijgt nieuwe kennis en kunde over effectief leiderschap, overtuigingskracht en beinvloeding en gaat hiermee aan de slag.
Dag 2: Leiderschaps- en managementvaardigheden (college 3 en 4)

Deze dag zoomt in op uw eigen managementkwaliteiten, – valkuilen, leidinggevende capaciteiten en – verbeterpunten en leert u uw eigen rol te onderkennen op het gebied van leidinggeven. Er wordt middels rollenspellen geoefend met diverse leidinggevende aspecten. Thema's als: omgaan met kritiek, weerstand en conflict komen aan bod evenals teambuilding, motivatie en creatie van betrokkenheid.
Dag 3: Evaluatiegesprekken en slecht-nieuwsgesprekken (college 5)

Tijdens deze dag leert u hoe u om kunt gaan met beoordelingen, functioneren, voortgang en het brengen van slecht nieuws. U leert (nieuwe) gesprekstechnieken en weet hoe u op een daadkrachtige en effectieve manier feedback kunt geven aan uw medewerkers. Daarnaast doet u inzicht op over het effect van non-verbale communicatie en spijkert u uw vaardigheden bij op dit gebied.
---
---
Naar boven
Vorm
Tijdens de cursus staat het bijschaven van uw eigen vaardigheden op het gebied van leidinggeven centraal. Er wordt gewerkt vanuit de laatste theorieën en inzichten, via (h)erkenning van werksituaties naar gewenste leiderschapsituaties /- skills. Tijdens de cursus wordt er gewerkt aan uw eigen leiderschapsvaardigheden en is er bijzondere aandacht voor het omgaan met weerstand, kritiek en beïnvloedingstechnieken.
---
Wie
U geeft momenteel leiding aan een team (of gaat dat binnenkort doen) en u wil zich verder ontwikkelen op het gebied van leidinggeven. De cursus is met name bedoeld voor teammanagers, leidinggevenden of opdrachtgevers betrokken bij het doorvoeren van transities. De cursus is een executive training wat betekent dat een bepaald werk- en denkniveau gewenst is. Doorgaans hebben onze deelnemers een managementachtergrond, 5 tot 15 jaar werkervaring en HBO+ denkniveau. In principe staat het iedereen vrij om deel te nemen, onze ervaring is echter dat het optimale leerresultaat ligt bij een ruimere werkervaring.
---
---
Naar boven
Docenten
De docenten die de training ´Leidinggeven´ voor u verzorgen, hebben hun sporen ruimschoots in de praktijk verdiend. Zij hebben doorgaans brede ervaring als manager (op het gebied van change/ leadership), veranderaar, leidinggevende of consultant. Naast deze ervaring hebben zij ook een goede kennis van wetenschap, modellen en strategieën waardoor zij als geen ander in staat zijn om een brug te slaan tussen strategie en praktijk. Enkele docenten uit de opleiding:
---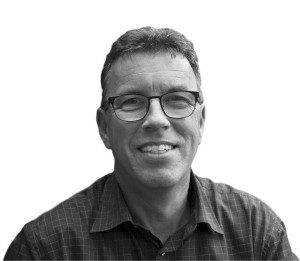 Olaf Otten.  Olaf Otten is ruim 25 jaar werkzaam als HR-professional. Naast het vervullen van functies op permanente basis voor verschillende organisaties, is Olaf Otten sinds 2000 actief als zelfstandig ondernemer en vervult hij functies op interim basis. De HR-diensten die Olaf Otten biedt zijn: Interim HR Management, HR Project Management, HR Consultancy en Training en Coaching. Olaf Otten heeft als HR-Manager brede alsook specialistische ervaring opgedaan door werkzaam te zijn bij organisaties in ICT, bank- en verzekeringswezen, high tech industrie en semiconductor industrie.
---
Arend-Jan Majoor (Freshious) I am a true innovator. I always like to start up new ideas and new initiatives or to help people with this. I am able to bring structure in chaos and (if timing is right) I can empower people to take over. With this strong motivation, I work in the role of entrepreneur, business developer, consultant and program manager in The Netherlands and abroad. From 2008 I have started several companies of which Frismakers/Freshious has always been the common thread.
---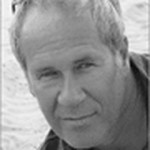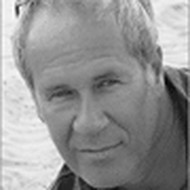 Marijn Mulders (Tolo Branca). Marijn Mulders volgde de opleiding AMBI. Jaren heeft hij vanuit Cap Gemini bedrijven ondersteund bij het herinrichten van de bedrijfsprocessen en veranderprocessen. Bij een van zijn klanten is hij vervolgens in dienst getreden en heeft bij de werkmaatschappijen in Europa en Amerika veranderprocessen uitgevoerd waarbij het verbeteren van de resultaten en de bedrijfsprocessen centraal stond. Inmiddels werkt hij bij diverse Hogescholen, waar hij studenten inhoudelijk begeleidt en tevens coacht op het samenspel van theorie en praktijk.
---
---
Naar boven
Kosten
Uw investering voor de training Leidinggeven bedraagt EUR 1.450,- (ex BTW). Dit bedrag is inclusief colleges, cursusmateriaal en literatuur. Cateringkosten en eventuele verblijfkosten zijn hierin niet meegenomen. Er zijn mogelijkheden om in meerdere termijnen het deelnamebedrag te voldoen. Informeer naar de mogelijkheden als u hier gebruik van wilt maken. De opleidingskosten zijn overigens aftrekbaar van de belasting. Meer informatie vindt u op de website van de belastingdienst.
---
Startdata
De colleges vinden om de twee weken plaats. Er vinden per dag twee colleges plaats. Er wordt gestart om 15.00 uur met het eerste college, het tweede college start om 18.30 uur en duurt tot 21.00 uur. Aanmelden kan op de locaties: Amsterdam, Arnhem, Assen, Breda, Den Bosch, Eindhoven, Enschede, Emmen, Groningen, Leeuwarden, Maastricht, Middelburg, Rotterdam, Utrecht, Venlo of Zwolle.
Collegedata: opleiding met startdatum in Oktober 2020                                                                                                                                                    U U kunt zich aanmelden op een van onze 16 cursuslocaties in Nederland.
College 1+ 2: Donderdag 8 oktober 2020 (15.00 uur -21.00 uur incl. diner)
College 3 + 4: Donderdag 29 oktober 2020 (15.00 uur -21.00 uur incl. diner)
College 5:      Donderdag 12 november 2020 (15.00 uur -18.00 uur excl.  diner)
Collegedata: opleiding met startdatum in Januari 2021                                                                                                                                                     U kunt zich aanmelden op een van onze 16 cursuslocaties in Nederland.
College 1+ 2: Donderdag 21 januari 2021 (15.00 uur -21.00 uur incl. diner)
College 3 + 4: Donderdag 4 februari 2021 (15.00 uur -21.00 uur incl. diner)
College 5:      Donderdag 18 februari 2021 (15.00 uur -18.00 uur excl.  diner)
---
Naar boven
Ervaringen





9.0
"Als ik kijk naar het resultaat dan heb ik veel geleerd. Dat was het doel en dus positief. Ook de locatie en de catering waren wat mij betreft prima! Inhoudelijk vond ik het merendeel van de sessies  informatief en leerzaam met goede nieuwe inzichten. De ervaringen uit de praktijk zijn ook sprekend."





8.0
" "Goed verzorgd, communicatie en logistiek goed geregeld."





9.0
"Veel geleerd van de heren Majoor en Mulders. Hun kennis op het vlak van leiderschap en leidinggeven staat buiten kijf. Veel nuttige inzichten opgedaan waarmee ik in de praktijk echt iets kan. Cursus had nog wel wat langer mogen duren "
Naar boven
Op de hoogte blijven van deze opleiding, zoals startdata, kosten en locaties? Vul dan hieronder uw e-mailadres in:
Inschrijven voor de opleiding