Algemeen
De verwachting is dat de komende jaren veel oudere ondernemers zullen ophouden. Uit onderzoek is gebleken dat tussen de 15 en 25 duizend bedrijven per jaar zullen overgaan. Dit betekent dat er een groeiende marktbehoefte is aan specialistische kennis die succesvolle transities mogelijk maken. De cursus 'bedrijfsoverdracht' geeft op een multidisciplinaire en geïntegreerde wijze inzicht in juridische en fiscale aspecten en de waardebepalende factoren die een rol spelen bij bedrijfsovernames.
Onderwerpen
– Welke trends  zijn er op het gebied van bedrijfsoverdracht en bedrijfsovername?
– Nieuwe kennis en inzichten in de meest voorkomende vormen van overname
– Relatie waardering, financiering, structurering en fiscale en juridische aspecten
– Nieuwe inzichten in verschillende waarderingstechnieken bij overnames
– Verbanden tussen de vorm van bedrijfsovername, structuur en financieringsvorm
– Inzicht in de rol van juridische en fiscale aspecten bij bedrijfsovernames
– Verbetering van de kwaliteit van uw adviezen bij bedrijfsovernames.
Resultaat
Na afloop van de cursus heeft u diepgaande kennis en inzichten van de aspecten die van belang zijn bij bedrijfsovernames. U weet welke trends en ontwikkelingen er zijn rondom bedrijfsovernames, u snapt welke verbanden er zijn tussen bedrijfswaardering, financiering, structurering en fiscale en juridische aspecten en u weet hoe u uw nieuw opgedane kennis kunt toepassen in de praktijk. U bent verder op de hoogte van diverse waarderingsmethodes en u kunt deze ook ten uitvoer brengen. Tot slot bent u een zwaardere gesprekspartner geworden voor opdrachtgevers omdat de kwaliteit van uw adviezen sterk is verbeterd.
---
---
Naar boven
Inhoud
Dag 1: Bedrijfsoverdracht: waardering, financiering en structurering (college 1 en 2)
Tijdens deze dag leert u welke trends en ontwikkelingen er zijn op het gebied van bedrijfsovername. U doet nieuwe kennis en inzichten op over de meest voorkomende overnamevormen, de relatie tussen bedrijfswaardering, financiering en structurering en u leert welke juridische en fiscale zaken er spelen rondom overnames. U doet verder kennis op over verschillende waarderingstechnieken, geldstromen en rendementseisen, de hoogte van de kostenvoet, risico's en waarderingsuitkomst. Aan het einde van de dag heeft u uw kennis over bedrijfsoverdracht en bedrijfsovername naar een substantieel hoger niveau gebracht.
Dag 2: Overnamevorm, structuur en financieringsvorm (college 3 en 4)
Tijdens deze dag ligt de nadruk op het meegeven van gedegen kennis over het verband tussen bedrijfsovername, structuur en financieringsvormen. U leert de verschillen onderkennen van de diverse overnamevormen (management buy-in, management buy-out en strategische overname) en financieringsvormen (earn-out, achtergestelde lening en gefaseerde verkoop). U krijgt tot slot informatie over de inrichting van een zo optimaal mogelijke structuur om de fusie of overname op een zo gunstig mogelijke manier voor u te laten verlopen. U leert verbanden en logica te zien tussen deze drie belangrijke aspecten binnen het overnameproces.
Dag 3: Juridische en fiscale aspecten bij bedrijfsovernames (college 5)
Tijdens deze dag leert u welke juridische en fiscale aspecten een rol spelen bij het overnameproces. U krijgt inzicht in juridische constructies, wat uw rechten en plichten zijn tijdens het overnameproces, wat het doel en inhoud van de intentieverklaring is en met welke regelgeving u zoal te maken krijgt. U leert verder wat de belangrijkste fiscale hoofdvragen zijn bij overnames, welke methoden er zijn om om fiscale lasten te verlagen, welke (tegengestelde) fiscale belangen koper en verkoper kunnen hebben en wat er allemaal komt kijken bij een fiscale due dilligence. Na afloop van de cursus weet u beter wat er speelt tijdens het overnameproces en bent u in staat om het proces in goede banen leiden en grip te houden op de zaak.
---
---
Naar boven
Vorm
De cursus Bedrijfsovername en bedrijfsoverdracht is zo opgezet om u in praktische zin en in relatief kort tijdsbestek zoveel mogelijk bij te brengen over bedrijfsoverdracht en bedrijfsovernames. Verder staat de kwantificering van beleid centraal tijdens deze opleiding. U redeneert gedurende de opleiding terug vanuit een bedrijfskundig perspectief.
---
---
Naar boven
Wie
De cursus Bedrijfsovername en bedrijfsoverdracht is bedoeld voor professionals die zich verder willen ontwikkelen op het gebied van bedrijfsoverdracht en bedrijfsovernames. De cursus is een executive training wat betekent dat een bepaald werk- en denkniveau gewenst is. Doorgaans hebben onze deelnemers een financiële achtergrond, 5 tot 15 jaar relevante werkervaring en HBO+ denkniveau. In principe staat het iedereen vrij om deel te nemen, onze ervaring is echter dat het optimale leerresultaat ligt bij een ruimere werkervaring.
---
Docenten
De docenten die de cursus Bedrijfsovername en bedrijfsoverdracht voor u verzorgen, hebben hun sporen ruimschoots in de praktijk verdiend. Zij hebben doorgaans brede ervaring als overnamespecialist, consultant, financieel directeur, accountmanager of overnamestrateeg. Naast deze ervaring hebben zij ook een goede kennis van wetenschap, modellen en strategieen waardoor zij als geen ander in staat zijn om een brug te slaan tussen strategie en praktijk. Tot slot hebben zij uiteraard ervaring op het gebied van bedrijfsovernames, waarderingsmethoden, fiscale en juridische kennis en zijn zij op de hoogte van diverse financieringsvormen. Enkele docenten uit de opleiding:
---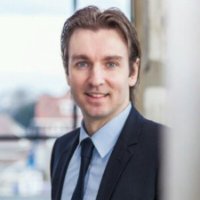 Joris Kersten. In 2015 heeft Joris zijn bedrijf in Corporate Finance' opgericht en sindsdien werkt hij als zelfstandig ondernemer. Joris geeft als zelfstandige advies aan ondernemers op het gebied van bedrijfsoverdrachten en finance. Daarnaast geeft trainingen in bedrijfsoverdrachten en finance aan bankiers, accountants, bestuurders en ondernemers. Joris Kersten is afgestudeerd Drs./MSc Strategic Management en BSc Business Studies, beide aan de Universiteit van Tilburg. Daarnaast is hij (cum laude) afgestudeerd Register Adviseur Bedrijfsoverdracht
---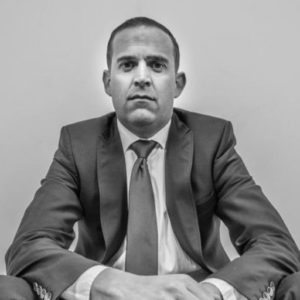 Joris Heuven is specialist op gebied van bedrijfsovername, financiering, waardebepaling en bedrijfsanalyse. Based on this specialization, he supports companies, corporate investors and private equity funds. In providing our services, we use an analytical approach that focuses on long term value creation. Next to advisory services, I provide training and education in corporate finance (University of Twente, University of Groningen, TSM and Saxion). I possess all qualifications (Doctor/PhD, BKO/BDB, BKE, CRKBO) to provide training and education on all higher educational levels (Bachelor, Master, MBA).
---
---
Naar boven
Kosten
Uw investering voor deze cursus Bedrijfsovername en bedrijfsoverdracht bedraagt EUR 1.450,- (ex BTW). Dit bedrag is inclusief colleges, cursusmateriaal en literatuur. Cateringkosten en eventuele verblijfkosten zijn hierin niet meegenomen. Er zijn mogelijkheden om in meerdere termijnen het deelnamebedrag te voldoen. Informeer naar de mogelijkheden als u hier gebruik van wilt maken. De opleidingskosten zijn aftrekbaar van de belasting. Meer informatie vindt u op de website van de belastingdienst.
---
Startdata
De colleges vinden om de twee weken plaats. Er vinden per dag twee colleges plaats. Er wordt gestart om 15.00 uur met het eerste college, het tweede college start om 18.30 uur en duurt tot 21.00 uur. Aanmelden kan op de locaties: Amsterdam, Arnhem, Assen, Breda, Den Bosch, Eindhoven, Enschede, Emmen, Groningen, Leeuwarden, Maastricht, Middelburg, Rotterdam, Utrecht, Venlo of Zwolle.
Collegedata: opleiding met startdatum in Januari 2021                                                                                                                                                     U kunt zich aanmelden op een van onze 16 cursuslocaties in Nederland.
College 1+ 2: Donderdag 21 januari 2021 (15.00 uur -21.00 uur incl. diner)
College 3 + 4: Donderdag 4 februari 2021 (15.00 uur -21.00 uur incl. diner)
College 5:      Donderdag 18 februari 2021 (15.00 uur -18.00 uur excl.  diner)
---
Naar boven
Ervaringen





9.0
"Goede trainer, degelijke inhoudelijke cursus. Joris legt goed uit hoe bepaalde methoden van waardebepaling werken. Joris heeft merkbaar veel praktijkervaring en weet dit goed over te brengen op de groep".





8.0
"Goede colleges, waardevol traject, goede link met de praktijk.





10.0
"Contact was goed en snel. De docenten voornamelijk goed. Veel praktijk voorbeelden en bevlogenheid. Over het geheel een goede opbouw, leerzaam en interessant. Praktisch toepasbaar. Joris Kersten is top, super enthousiast en maakt de stof inzichtelijk.





9.0
"Inspirerende college's met ervaren docenten. Ik werd echt uitgedaagd om anders te kijken en te denken. Maar toch op een praktische manier waardoor ik direct aan de slag kan met wat ik geleerd heb.
Naar boven
Op de hoogte blijven van deze opleiding, zoals startdata, kosten en locaties? Vul dan hieronder uw e-mailadres in:
Inschrijven voor de opleiding