Algemeen
De opmars van branded content komt voort uit het collectieve gevoel van consumenten om serieus genomen te worden door adverteerders. Bij branded content is het belangrijk dat er een verhaal wordt verteld wat de identiteit van de organisatie goed representeert, context levert richting de ontvanger en dat de boodschap waarde toevoegt. Slaag je er in dit op een informatieve en aantrekkelijke manier te doen, dan ben je al een aardig eind op weg. Een goed uitgevoerde branded content strategie zorgt ervoor dat de consument 'kennis en content' aan jouw merk koppelt, resulterend in een positief merkimago en -positionering.
Onderwerpen
– Welke trends en ontwikkelingen in consumentengedrag zijn er?
– Welke concepten en inzichten op het gebied van branding kan ik gebruiken?
– Welke rol spelen merkwaarden en identiteit bij de branded content strategie?
– Hoe pas je de branded content strategie in in de overall marketing strategie?
– Hoe kom je tot een gefundeerde keuze voor een branded content format?
– Welke rol spelen conversation marketing, engagement en community building?
– Hoe implementeer en integreer ik de branded content strategie ?
– Welke online marketingtools en instrumenten staan tot mijn beschikking?
– Hoe  meet en vergroot ik de effecten van de brand content strategie?
Resultaat
Na afloop van de Post HBO opleiding Branded Content Strategie bent u in staat om zelfstandig uitvoering te geven aan uw branded contentstrategie. U snapt welke brandingprincipes u kunt gebruiken, hoe u merkwaarden kunt doorvertalen in beleid en hoe u kunt komen tot de gewenste positionering. U bent in staat om tot een branded contentstrategie te komen die in lijn ligt met de bedrijfs- en marketingstrategie. U weet hoe u tot een juiste formatselectie kunt komen en hoe u hiermee een engaging en conversation brand kunt bouwen. U weet hoe u in logische stappen tot een goede executie kunt komen en bent in staat om op de juiste momenten bij te sturen. Tot slot bent u op de hoogte van de laatste kennis en inzichten op het gebied van branded content, merkenbeleid, digtal marketing en  contentstrategie.
---
Naar boven
Inhoud
Dag 1: Merkstrategie, positionering en branded content (college 1 en 2)
Tijdens deze dag leert u welke brandingprincipes u kunt gebruiken bij het opzetten van uw branded contentstrategie. U leert welke rol identiteit en waarden spelen bij de bouw van een sterk merk en gewenste positionering. U leert tevens hoe u de merkidentiteit tot leven kunt laten komen in marketingcommunicatie. Tot slot leert u hoe u de juiste strategische fundamenten kunt leggen om tot een succesvolle branded contentstrategie voor uw organisatie te komen. U krijgt nieuwe kennis en inzicht over marketing- en merkstrategie en de rol van branded content hierin.
Dag 2: Digital branding, online marketing en community building (college 3 en 4)
Tijdens dag 2 leert u hoe u de juiste voorwaarden kunt scheppen voor een succesvolle branded contentstrategie. Er wordt tijdens deze dag ingegaan op de creatie van een conversation company, het bouwen van een sterke community, het mogelijk maken van echte interactie en het sturen op engagement. U leert welke rol online reputatiemanagement en digital branding hierbij spelen en wordt bijgeschoold in de mogelijkheden van online marketing en social media. Tot slot krijgt u uitleg over het inbedden van de branded content strategie in de overall marketingstrategie
Dag 3: Branded content insights & developments (college 5 en 6)
Tijdens deze dag leert u onder andere waar groeikansen liggen voor merken en welke uitgeversprincipes toepasbaar zijn voor merken. U krijgt inzicht in de psychologische werking van branded content en leert hoe u hiermee uw voordeel kunt doen. Er wordt aandacht gegeven aan succesvolle cases en uitgelegd welke resultaten er bereikt zijn en hoe er tot bepaalde keuzen gekomen is. U leert verder hoe u tot een gefundeerde keuze kunt komen voor een branded content format en hoe u hiermee in de praktijk een engaging community van kunt maken, passend bij de waarden van de organisatie en inspelend op behoeften van consumenten.
Dag 4: Content strategie en content marketing campagnes (college 7 en 8)
Tijdens deze dag leert u hoe u de branded contentstrategie verder kunt vormgeven en kunt operationaliseren. U leert welke stappen er nodig zijn voor een succesvolle uitrol, hoe u een juiste themaselectie en mediamix samenstelt en hoe u uiteindelijk grip houdt op de nieuwe contentgedreven organisatie. U leert verder hoe u specifieke content marketing campagnes kunt opzetten en managen. U krijgt uitleg over white paper marketing, videocampagnes, webcasts, apps, webinars, portals, etcetera. Er worden succesvolle cases en best practices behandeld en u leert welke typen campagnes het meest effectief zijn en welke het beste bij uw situatie passen.
Dag 5: Monitoring, meten en bijsturen van branded content strategie (college 9 en 10)
Tijdens deze afsluitende dag leert u alle ins en outs van het monitoringproces. Op welke KPI's wordt gestuurd, welke metrics worden gehanteerd, wanneer dient er bijsturing in het proces plaats te vinden, hoe gaat u hiermee om, hoe werken bepaalde analytics-programma's, hoe dragen behaalde resultaten bij aan het totaal? U krijgt diverse cases en learnings van organisaties die hier ruime ervaring mee hebben. Tot slot verdedigt u uw referaat tijdens een afsluitende presentatie.
---
Naar boven
Vorm
De kwantificering van beleid staat centraal tijdens deze Post HBO opleiding Branded Content Strategie. U redeneert gedurende de opleiding terug vanuit een bedrijfskundig perspectief. Tijdens uw opleiding/ referaat wordt u begeleid door een kerndocent. Deze docent is gedurende de opleiding beschikbaar voor uw vragen en opmerkingen en zal u daar waar nodig ondersteunen. De kerndocent beoordeelt u aan het einde van de opleiding.
---
Naar boven
Wie
De Post HBO opleiding Branded Content Strategie is bedoeld voor professionals die zich verder willen ontwikkelen op het gebied van branded content en merkstrategie. De opleiding is een executive training wat betekent dat een bepaald werk- en denkniveau gewenst is. Doorgaans hebben onze deelnemers een marketingachtergrond, 5 tot 15 jaar relevante werkervaring en HBO+ denkniveau. In principe staat het iedereen vrij om deel te nemen, onze ervaring is echter dat het optimale leerresultaat ligt bij een ruimere werkervaring.
Naar boven
Docenten
De docenten die de Post HBO opleiding Branded Content Strategie voor u verzorgen, hebben hun sporen ruimschoots in de praktijk verdiend. Zij hebben doorgaans brede ervaring als consultant, marketingdirecteur,  strateeg of marketing manager. Naast deze ervaring hebben zij ook  goede kennis van wetenschap, modellen en strategieën waardoor zij als geen ander in staat zijn om een brug te slaan tussen strategie en praktijk. Tot slot hebben zij ruime ervaring op het gebied van branded content, contentmarketing, -strategie en online marketing. Enkele docenten uit deze opleiding:
---
Dr. Suzanne de Bakker (SDB Communicatie) werkt als zelfstandig professional, is content manager bij MarketingTribune.nl/content en platformcontent.nl, blogt voor Marketingfacts, en geeft lezingen over merkloyaliteit, content marketing en customer media. Daarnaast is zij als docent verbonden aan de Master Corporate Communicatie aan de Universiteit van Amsterdam.
---
Lennaert Stuij (Ziggo) is zijn carrière onverwacht gestart bij Libertel, het latere Vodafone, in Maastricht. Het was de tijd van de eerste professionele websites, intranetten en mobiele apps. Na 8 jaar enorme groei besloot Lennaert Vodafone te verlaten; vanaf 2004 heeft hij voor verscheidene Internetbureaus gewerkt, waaronder Satama en Mirabeau. Vanaf 2011 werkt Lennaert als zelfstandig internet professional.
---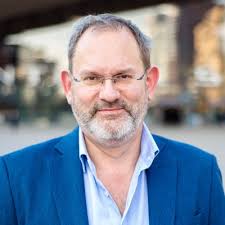 Rob Punselie (1961) is directeur van ContentKings, bureau voor contentontwerp. Verbeteren van de kwaliteit en effectiviteit van content is sinds 2000 zijn passie en professie. Zijn sleutelwoord is relevantie. Alleen relevante content scoort immers. Rob Punselie helpt organisaties met een contentstrategie naar zinvolle en succesvolle online interacties met klanten. ContentKings, door hem opgericht in 2000, helpt mensen en organisaties aan de juiste informatie bij hun dagelijkse activiteiten. Als "ambassadeur van de gebruiker" werkt ContentKings voor klanten als Tempo Team, Logius en NWO.
---
Bob Oord (Heliview). Eind jaren 90 was Bob als vp marketing betrokken bij de online contentleverancier YourNews, en als freelancer bij de doorstart van YourNews naar het huidige Momac. Tijdens de Internetcrisis was hij medeoprichter van kostenbesparingsadviesbureau CostFocus. Om zich weer volledig te kunnen richten op online marketing start hij in 2005 met de voorbereidingen voor het content marketingbureau Leadfrog dat sinds juni 2010 onderdeel werd van Heliview. In het voorjaar van 2013 richtte hij XPRTS Media op dat zich toelegt op contentmarketing op Tablets.
---
Naar boven
Kosten
Uw investering voor deze opleiding bedraagt EUR 2.850,- (ex BTW). Dit bedrag is inclusief colleges, cursusmateriaal en literatuur. Cateringkosten en eventuele verblijfkosten zijn hierin niet meegenomen. Er zijn mogelijkheden om in meerdere termijnen het deelnamebedrag te voldoen. Informeer naar de mogelijkheden als u hier gebruik van wilt maken. De opleidingskosten zijn overigens aftrekbaar van de belasting. Meer informatie vindt u op de website van de belastingdienst.
Naar boven
Startdata
De colleges vinden om de twee weken plaats. Er vinden per dag twee colleges plaats. Er wordt gestart om 15.00 uur met het eerste college, het tweede college start om 18.30 uur en duurt tot 21.00 uur. Aanmelden kan op de locaties: Amsterdam, Arnhem, Assen, Breda, Den Bosch, Eindhoven, Enschede, Emmen, Groningen, Leeuwarden, Maastricht, Middelburg, Rotterdam, Utrecht, Venlo of Zwolle.
Collegedata: opleiding met startdatum in Januari 2021                                                                                                                                                U kunt zich aanmelden op een van onze 16 cursuslocaties in Nederland.
College 1+ 2: Donderdag 21 januari 2021 (15.00 uur -21.00 uur incl. diner)
College 3 + 4: Donderdag 4 februari 2021 (15.00 uur -21.00 uur incl. diner)
College 5 + 6: Donderdag 18 februari 2021 (15.00 uur -21.00 uur incl. diner)
College 7 + 8: Donderdag 4 maart 2021 (15.00 uur -21.00 uur incl. diner)
College 9 + 10: Donderdag 18 maart 2021 (15.00 uur -21.00 uur incl. diner)
Afstuderen: Donderdag 15 april 2021 (18.30 uur -21.00 uur excl. diner)
Collegedata: opleiding met startdatum in Maart 2021                                                                                                                                                U kunt zich aanmelden op een van onze 16 cursuslocaties in Nederland.
College 1+ 2: Donderdag 11 maart 2021 (15.00 uur -21.00 uur incl. diner)
College 3 + 4: Donderdag 25 maart 2021 (15.00 uur -21.00 uur incl. diner)
College 5 + 6: Donderdag 8 april 2021 (15.00 uur -21.00 uur incl. diner)
College 7 + 8: Donderdag 22 april 2021 (15.00 uur -21.00 uur incl. diner)
College 9 + 10: Donderdag 20 mei 2021 (15.00 uur -21.00 uur incl. diner)
Afstuderen: Donderdag 3 juni 2021 (18.30 uur -21.00 uur excl. diner)
---
Naar boven
Ervaringen





 8.0
"Het was een goede ervaring, interactieve docent. We werden direct aan het werk gezet, dat brak het ijs. Snel veel handige tips gekregen. Veel voorbeelden uit de praktijk en daardoor snel in te leven. Dus dik tevreden."
Naar boven
Op de hoogte blijven van deze opleiding, zoals startdata, kosten en locaties? Vul dan hieronder uw e-mailadres in:
Inschrijven voor de opleiding