The construction industry is not widely perceived as offering an environment that nurtures creativity. Research shows however that there is a huge volume, and quality, of ideas within the industry but also that innovation is regarded by many as crucial to the future of the industry. No single project is the same as another and that diversity breeds innovation and innovative problem solving at the practical level. The primary aim of this course is to add significant value to participants from the construction industry, through the development of strategic marketing and innovation thinking. The Masterclass is especially relevant for managers already working in the construction industry at home and abroad who have a specific interest in marketing, innovation and entrepreneurship.
Subjects
– Trends, insights and developments in the construction industry.
– New insights derived from best practices and relevant construction cases
– The role management and leadership have in the innovation process
– Design and creation of an effective innovation- and development strategy
– Building an organisation with sufficient added value and innovation power
– Integrating and implementing the innovation strategy into the organisation
– Required skills needed to implement changes within the company
– Monitoring the effectiveness of the construction innovation strategy
–  How to gain support from senior management for your aproach
Learnings
The Masterclass 'Business Development & Innovatie in the Construction Industry' will give you the required knowledge and skills to convert new ideas, new opportunities and new inventions into successful business ventures. This Masterclass will make you an expert at designing and managing organisations for innovative performance. During this one-day programme you will learn how to make your business more entrepreneurial and effective. We will show you how to recognise which ideas are worth pursuing and how to implement them in a successful business model. And by the end of the programme, you will know how to transfer these skills to others, and put pursuing opportunities at the heart of your organisation. The development of knowledge, intellectual qualities, professional and transferable skills, coupled with a pervasive international perspective on strategic marketing and innovation issues, will equip participants for middle management and senior appointments throughout the construction supply chain at home and abroad.
Programme
Class 1: Trends, insights and developments in the construction industry

During this afternoon session you will gain new knowledge about the most important trends and developments in the construction industry. You will learn how to create an effective business innovation plan, adjusting to these environmental factors and dealing with the competition. Furthermore you will obtain the skills and insights you need to defend an idea to potential business sponsors, you will learn to convert innovative ideas into full-grown, concrete business proposals, gain a critical analysis framework and a practical set of tools for assessing the potential of innovative projects, selecting them, and tracking their progress and understand how to push innovation through your organisation.
Class 2: Designing an effective construction business innovation plan

During the evening class you will design your own construction business innovation plan. You will learn all about innovation management at the strategic, organisational and operational levels. An experience lecturer will teach you how to design and implement an effective business innovation plan based on theoretical knowledge, best practices and several construction cases. The assignment will be moderated by an experienced teacher and discussed by your fellow students. The final result of this evening class is an effective business plan ready to be used in practice.
Method
Our Masterclasses will put you at the centre of every learning experience. And it really is an experience far away from traditional classroom learning. You'll work collaboratively with your faculty and fellow participants to bring your ideas to life in a robust and practical way. You'll work alongside experienced people from diverse backgrounds. Throughout the masterclass, you'll channel your learning into addressing a challenge in your own business. It's an approach that proves real ROI to you and your company.
For whom
The Masterclass 'Business Development & Innovatie in the Construction Industry" is aimed at management professionals in the construction business who want to develop themselves further in the field of strategy, new business development and innovation management. Examples of students who have followed this masterclass:  Business Development Managers,  R&D managers,  Project leaders of innovation projects,  TTOs, Marketing managers / directors and  Owners-managers.
Faculty
Our faculty members all have broad experience as business development managers, innovation manager, change manager, R&D manager, business consultant or marketing manager. Besides this experience they all have broad knowledge about science, business modelling and strategy. The following faculty members will be involved in the "Masterclass 'Business Development & Innovation in the Construction Industry".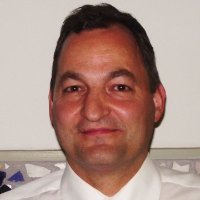 Alexander Boelen (Inno4Business) has many years of experience in managing creativity and combining expertise, focusing on business development by innovation. He has a background in architectural & urban design, knowledge management and (geo-) modeling & simulation. He has developed a large network in, amongst other, the worldwide intelligent transport arena, media & entertainment and universities & research institutes. Specialties:Experienced strategy and innovation advisor; business innovation manager.
Marcel Molenaar is Head of Marketing Solutions voor Linkedin Benelux. Voor Marcel bij Linkedin begon was hij online media directeur voor de Free Media Group. Eerder werkte hij in verschillende functies bij OMG/ Mailmedia, HotSMS (nu BDigital) , IBM en Lycos. Marcel heeft meer dan 15 jaar ervaring in de interactieve industrie met een focus op online marketing. Hij studeerde Marketingcommunicatie aan de universiteit van Nijmegen.
Michiel Maandag (Business Openers). Strategic thinker with the ability to translate to actions to keep momentum and have immediate impact. Gets a kick out of helping companies and leaders to focus, grow and succeed. Vast knowledge of the mobile and internet domains and their business models. Experienced presenter and confident communicator to senior and executive management. Open and inviting style to get common understanding in complex situations with multiple parties involved. Mixing the multinational and startup approach to be more effective and faster in achieving better results.
Fee
The tuition fee for the Masterclass 'Business Development & Innovation in the Construction Industry" is EUR 495,- (ex VAT). Included in the fee are two classes, catering and study material.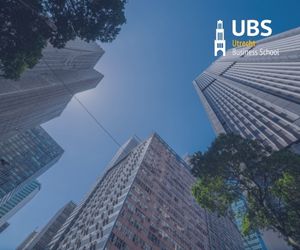 Terug naar boven