Algemeen
Om uw marktpositie te verbeteren, is het van groot belang om voortdurend te vernieuwen. U dient als organisatie immers onderscheidend te zijn, waarde toe te voegen en producten aan te bieden waar behoefte aan is. Uw innovatiebeleid dient hierbij optimaal afgestemd te zijn op uw product- en marketingbeleid waardoor innovaties hun weg naar de klant goed weten te vinden. Deze opleiding helpt u enerzijds bij het verenigen van de innovation- en de productstrategie en anderzijds met de bijbehorende implementatie uitdagingen.
Onderwerpen
– Inzichten op het gebied van business strategie, business development en innovation.
– Hoe kan ik een effectieve business innovation- en developmentstrategie formuleren?
– Hoe bouw ik een organisatie met toegevoegde waarde en innovatievermogen?
– Hoe kan ik de innovatiestrategie integreren en implementeren in de organisatie?
– Hoe kan ik een goede product (development) strategie formuleren ?
– Hoe kan ik een productplan lanceren wat zowel haalbaar als concurrerend is?
– Hoe kan ik de productstrategie integreren en implementeren in de organisatie?
– Hoe meet ik de effectiviteit van de product/portfoliostrategie en hoe kan ik bijsturen?
Resultaat
Na afloop van de opleiding bent u in staat om zelfstandig uitvoering te geven aan de business innovation- en productstrategie. U bent in staat om tot een 'overall' business developmentstrategie te komen die in lijn ligt met de bedrijfsstrategie. U weet hoe u een effectief innovatieproces kunt opstarten en hoe u dit vertaald kunt krijgen in een kloppende productstrategie, resulterend in een onderscheidend productaanbod. U weet tevens hoe u het beste om kunt gaan met interne weerstand en het veranderen van bestaande structuren. U bent op de hoogte van alle succesfactoren van business leaders en weet hoe u op een efficiënte manier nieuw product/ portfoliobeleid kunt doorvoeren en monitoren. Tot slot bent u op de hoogte van de laatste kennis en inzichten op het gebied van business development, innovatie en product management.
---
---
Naar boven
Inhoud
Module 1: Business Strategy & Innovation Management (college 1 t/m 5)

Tijdens deze module leert u hoe u de juiste strategische fundamenten kunt leggen om tot een succesvolle business developmentstrategie voor uw organisatie te komen. U krijgt nieuwe kennis en inzicht over strategisch management, business model innovation, market learning en open innovation. U leert hoe u innovatieprocessen beter en effectiever kunt organiseren, hoe u om kunt gaan met de organisatie van creativiteit en innovatiekracht en hoe dit dient te resulteren in toegevoegde waarde, een verdienmodel en onderscheidend vermogen. Verder krijgt u nieuwe kennis en inzichten over het product ontwikkelingsproces, concurrentie en het belang van een goede time-to-market.
Module 2: Gedragsverandering & Leadership  (college 6 t/m 10)

Tijdens deze module leert hoe u uw innovatiestrategie intern kunt doorvoeren. U krijgt nieuwe kennis en inzicht over organisatiecultuur, identiteit en waarden, interne weerstand, draagvlakcreatie en change management. U leert welke krachten er spelen binnen organisaties en hoe u daarmee uw voordeel kunt doen. U leert tevens welke rol leadership kan spelen bij het veranderen van de organisatie. U krijgt nieuwe kennis en inzichten over de succesfactoren van business innovation leaders. Tot slot leert u hoe u de organisatie concreet gereedmaakt voor de implementatie van een nieuwe innovatiestrategie en hoe u grip kunt houden op het totale implementatieproces. U wordt tot slot bijgespijkerd over alle ins en outs van het monitoringproces.
Module 3: Productontwikkeling, Planning en Lancering (college 11 t/m 15)

Tijdens deze module ontwikkelt u een heldere visie op de rol van product development binnen de organisatie. Er wordt ingezoomd op de strategische context, het organisatiebeleid en de rol van productmanagement hierin. Thema's die verder aan bod komen zijn: marktsegmentatie,  consumer insights, conceptcreatie, verwachtingen R&D  en waardepropositie-ontwikkeling. U leert hoe u op een effectieve manier van concept tot productlancering kunt komen. Er wordt ingezoomd op de aan productmanagement gekoppelde gebieden als marktonderzoek, financiële planning, productontwikkeling en marketing en er wordt uitgelegd hoe u deze afdelingen (de interne organisatie) mee kunt krijgen. U leert tot slot hoe u een goed productplan kunt opstellen.
Module 4: Implementatie & Monitoring Product & Portfoliobeleid (college 16 t/m 20)

Tijdens deze module leert hoe u uw product/ portfoliostrategie intern kunt doorvoeren. U krijgt nieuwe methoden en instrumenten aangereikt waarmee u uw productstrategie gedegen ten uitvoer kunt brengen en u weet welke krachten er spelen binnen organisaties en hoe u daarmee uw voordeel kunt doen. Tijdens deze module leert u hoe u de organisatie gereedmaakt voor de implementatie van uw product/ portfoliostrategie.  U wordt tot slot bijgespijkerd over alle ins en outs van het monitoringproces. Op welke KPI's wordt er gestuurd, welke metrics worden er gehanteerd en hoe en wanneer dient er bijsturing in het proces plaats te vinden?
Ons team van docenten zorgt altijd voor een actuele inhoud op basis van de laatste trends en ontwikkelingen. Het genoemde programma wordt gebruikt als leidraad.
---
---
Naar boven
Vorm
De Post Academische Opleiding 'Business Innovation & Product Development' is zo opgezet om uw strategisch denkniveau in relatief kort tijdsbestek naar een hoger niveau te brengen opdat u betere managementbeslissingen kunt nemen.  Verder staat de kwantificering van beleid centraal tijdens deze opleiding. U redeneert gedurende de opleiding terug vanuit een bedrijfskundig perspectief. Tijdens uw opleiding wordt u begeleid door een kerndocent. Deze docent is gedurende de opleiding beschikbaar voor uw vragen en opmerkingen en zal u daar waar nodig ondersteunen. De kerndocent beoordeelt u aan het einde van de opleiding. U werkt gedurende de opleiding aan diverse opdrachten en cases en rondt uw PAO tenslotte af met het schrijven van een referaat.
---
---
Naar boven
Wie
De Post Academische Opleiding 'Business Innovation & Product Development' is bedoeld voor professionals die zich verder willen ontwikkelen op het gebied van business innovatie, strategievorming, product development en leadership. De opleiding is een executive opleiding wat betekent dat een bepaald werk- en denkniveau gewenst is. Doorgaans hebben onze deelnemers een bedrijfskundige of marketingachtergrond, 5 tot 15 jaar relevante werkervaring en HBO+ denkniveau. In principe staat het iedereen vrij om deel te nemen, onze ervaring is echter dat het optimale leerresultaat ligt bij een ruimere werkervaring.
---
Docenten
De docenten die de Post Academische Opleiding 'Business Innovation & Product Development' voor u verzorgen, hebben hun sporen in zowel de wetenschap als de praktijk verdiend. Zij zijn vaak wetenschapper, onderzoeker of hoogleraar of hebben ervaring als consultant, strategy director, bedrijfsstrateeg, change manager of marketing manager. Alle docenten hebben goede kennis van wetenschap, modellen en strategieën waardoor zij als geen ander in staat zijn om een brug te slaan tussen strategie en praktijk. Tot slot hebben zij uiteraard ervaring op het gebied van organisatiekunde, strategisch management, change management, HRM en marketingstrategie. Enkele docenten uit de opleiding:
---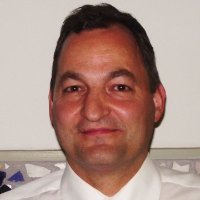 Alexander Boelen (Inno4Business) has many years of experience in managing creativity and combining expertise, focusing on business development by innovation. He has a background in architectural & urban design, knowledge management and (geo-) modeling & simulation. He has developed a large network in, amongst other, the worldwide intelligent transport arena, media & entertainment and universities & research institutes. Specialties:Experienced strategy and innovation advisor; business innovation manager.
---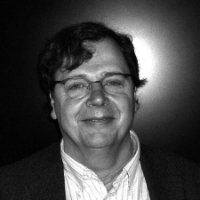 Joris Craandijk (Innovative Partners). Als marketeer, manager en strateeg heeft Joris bij een multinational veel binnenlandse en buitenlandse ervaring opgedaan. Daarin stond het creëren van nieuwe business altijd centraal. Of het nu handelde om een line extention, greenfield project, crisismanagement of een complex innovatie project, alles draaide om het verbinden van visie, strategie en management met een idee, de organisatie en de uitvoering. Samen op weg naar succes. Een echte ervaringsdeskundige.
---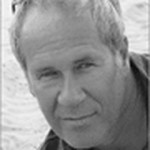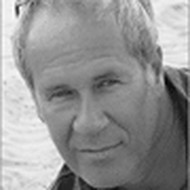 Marijn Mulders (Tolo Branca). Marijn Mulders volgde de opleiding AMBI. Jaren heeft hij vanuit Cap Gemini bedrijven ondersteund bij het herinrichten van de HRM- bedrijfsprocessen en veranderprocessen. Bij een van zijn klanten is hij vervolgens in dienst getreden en heeft bij de werkmaatschappijen in Europa en Amerika veranderprocessen uitgevoerd waarbij het verbeteren van de resultaten en de bedrijfsprocessen centraal stond. Inmiddels werkt hij bij diverse Hogescholen, waar hij studenten inhoudelijk begeleidt en tevens coacht op het samenspel van theorie en praktijk.
---
Arend-Jan Majoor (Freshious) I am a true innovator. I always like to start up new ideas and new initiatives or to help people with this. I am able to bring structure in chaos and (if timing is right) I can empower people to take over. With this strong motivation, I work in the role of entrepreneur, business developer, consultant and program manager in The Netherlands and abroad. From 2008 I have started several companies of which Frismakers/Freshious has always been the common thread.
---
---
Naar boven
Kosten
Uw investering voor de Post Academische Opleiding 'Business Innovation & Product Development' bedraagt EUR 5.450,- (ex BTW). Dit bedrag is inclusief colleges, cursusmateriaal en literatuur. Cateringkosten en eventuele verblijfkosten zijn hierin niet meegenomen. Er zijn mogelijkheden om in meerdere termijnen het deelnamebedrag te voldoen. Informeer naar de mogelijkheden als u hier gebruik van wilt maken. De opleidingskosten zijn aftrekbaar van de belasting. Meer informatie vindt u op de website van de belastingdienst.
---
Startdata
De colleges vinden om de twee weken plaats. Er vinden per dag twee colleges plaats. Er wordt gestart om 15.00 uur met het eerste college, het tweede college start om 18.30 uur en duurt tot 21.00 uur. Aanmelden kan op de locaties: Amsterdam, Arnhem, Assen, Breda, Den Bosch, Eindhoven, Enschede, Emmen, Groningen, Leeuwarden, Maastricht, Middelburg, Rotterdam, Utrecht, Venlo of Zwolle.
Collegedata: opleiding met startdatum in Maart 2020                                                                                                                                                    U kunt zich aanmelden op een van onze 16 cursuslocaties in Nederland
College 1+ 2: Donderdag 19 maart 2020 (15.00 uur -21.00 uur incl. diner)
College 3 + 4: Donderdag 2 april 2020 2020 (15.00 uur -21.00 uur incl. diner)
College 5 + 6: Donderdag 16 april 2020 (15.00 uur -21.00 uur incl. diner)
College 7 + 8: Donderdag 23 april 2020 (15.00 uur -21.00 uur incl. diner)
College 9 + 10: Donderdag 7 mei 2020 (15.00 uur -21.00 uur incl. diner)
College 11+ 12: Donderdag 14 mei 2020 (15.00 uur -21.00 uur incl. diner)
College 13 + 14: Donderdag 28 mei 2020 2020 (15.00 uur -21.00 uur incl. diner)
College 15 + 16: Donderdag 11 juni 2020 (15.00 uur -21.00 uur incl. diner)
College 17 + 18: Donderdag 25 juni 2020 (15.00 uur -21.00 uur incl. diner)
College 19 + 20: Donderdag 2 juli 2020 (15.00 uur -21.00 uur incl. diner)
Afstuderen: Donderdag 3 september 2020 (18.30 uur -21.00 uur excl. diner)
Collegedata: opleiding met startdatum in Mei 2020                                                                                                                                                    U kunt zich aanmelden op een van onze 16 cursuslocaties in Nederland
College 1+ 2: Donderdag 14 mei 2020 (15.00 uur -21.00 uur incl. diner)
College 3 + 4: Donderdag 28 mei 2020 2020 (15.00 uur -21.00 uur incl. diner)
College 5 + 6: Donderdag 11 juni 2020 (15.00 uur -21.00 uur incl. diner)
College 7 + 8: Donderdag 25 juni 2020 (15.00 uur -21.00 uur incl. diner)
College 9 + 10: Donderdag 2 juli 2020 (15.00 uur -21.00 uur incl. diner)
College 11+ 12: Donderdag 8 oktober 2020 (15.00 uur -21.00 uur incl. diner)
College 13 + 14: Donderdag 29 oktober 2020 2020 (15.00 uur -21.00 uur incl. diner)
College 15 + 16: Donderdag 12 november 2020 (15.00 uur -21.00 uur incl. diner)
College 17 + 18: Donderdag 26 november 2020 (15.00 uur -21.00 uur incl. diner)
College 19 + 20: Donderdag 10 december 2020 (15.00 uur -21.00 uur incl. diner)
Afstuderen: Donderdag 14 januari 2021 (18.30 uur -21.00 uur excl. diner)
---
Naar boven
Ervaringen





9.0
"Waardevolle opleiding met een goede balans tussen theorie en praktijk. De trainers brachten de stof op een boeiende manier over. De colleges werden op een interactieve manier gegeven waardoor er voldoende ruimte was om ervaringen te delen. Niet alle onderdelen uit de studiegids werden tijdens de opleiding behandeld en er werd deels gebruik gemaakt van de literatuur."





9.0
"Dankjewel. Dankzij deze opleiding heb ik weer nieuwe inzichten erbij. Heel praktisch toepasbaar en tot de verbeelding sprekend met als bonus: leuke nieuwe professionals in mijn netwerk erbij en een kijkje in de keukens van andere organisaties. "





9.0
"Heel goede ervaring! De materie werd vanuit verschillende hoeken belicht en er was voldoende diepgang. Zeker bij de meer interactieve colleges was het ook zeer waardevol om met de rest van de deelnemers van gedachten te wisselen en van elkaar te leren. Docenten over algemeen van hoog niveau en duidelijk inhoudsdeskundigen. Soms sluit een college qua vorm en inhoud misschien iets minder aan bij je persoonlijke situatie/voorkeur, maar dat wordt door de andere colleges ruimschoots gecompenseerd"
---





 8.0
"Leuke en leerzame colleges. Met name de colleges waarin voorbeelden uit de praktijk werden gebruikt. Inhoudelijk sterke docenten, ik heb met name "genoten" van de colleges van Sipke van de Werf en Joris Craandijk "
Op de hoogte blijven van deze opleiding, zoals startdata, kosten en locaties? Vul dan hieronder uw e-mailadres in:
5450
Inschrijven voor de opleiding