Algemeen
U wilt als manager doorgaans dat er effectief wordt samengewerkt en dat medewerkers verantwoordelijkheid en initiatief nemen met een duidelijke focus op het halen van de strategische bedrijfsdoelen. Hoe krijg je dat nu allemaal voor elkaar? Door het verwijderen van activiteiten die geen waarde toevoegen voor de consument, kan de tevredenheid worden verhoogd en worden de kosten verlaagd. Lean Management is het streven naar een cultuur van continu verbeteren, gericht op het elimineren van verspillingen. U kunt het toepassen voor allerhande bedrijfsprocessen, variërend van marketing- tot hrm-processen en van IT- tot logistieke processen. 
Onderwerpen
– Welke principes en uitgangspunten zijn er binnen Lean Management?
– Hoe creëer je een bedrijfscultuur van continue verbeteren van processen?
– Welke fases zijn er te onderkennen binnen de Lean-methodiek?
– Waardeanalyse, verspillingsanalyse, Value Stream Mapping, Kaizen.
– Hoe verzamel je relevante data en hoe interpreteer je deze?
– Hoe werk je toe naar oplossingen, verbeteringen en kostenreducties?
– Hoe implementeer je oplossingen en zorg je voor borging in het proces?
Resultaat
Na afloop van de Lean en Process Management cursus bent u in staat om zelfstandig Lean Management in te voeren in uw organisatie en hier tevens kundig uitvoering aan te geven. U kunt op een gestructureerde manier de belangrijkste knelpunten en oorzaken in kaart brengen en hier duurzame oplossingen voor formuleren. Uw oplossingen zijn gericht op het verminderen van verspillingen, het efficiënter inrichten van processen, het scheiden van waarde toevoegende en niet-waarde toevoegende activiteiten. U weet na afloop van de Lean en Process management opleiding te allen tijden wat de strategische en praktische implicaties van uw keuzen zijn. Tot slot bent u op de hoogte van de laatste kennis en inzichten op het gebied van proces- , lean- en verandermanagement.
---
---
Naar boven
Inhoud
Dag 1: Leanprincipes, bedrijfsprocessen en Lean-fasen (college 1 en 2)

Tijdens deze dag leert u de achtergrond en uitgangspunten van Lean Management, de LEAN-principes en de stadia van Lean Management. U leert hoe toepassing van lean management bedrijfsprocessen efficiënter kan maken. U leert welke oorzaken en/ of knelpunten hier doorgaans aan ten grondslag liggen en welke gevolgen dit heeft voor kostenbesparingsmogelijkheden U leert verder hoe u een cultuur kunt creëren waarin het continue willen verbeteren van processen centraal staat. U krijgt nieuwe kennis en inzicht over lean management, business model innovation, procesmanagement en verandermanagement.
Dag 2: Waarde-, verspillingsanalyse en value stream mapping (college 3 en 4)

Tijdens deze dag leert hoe u uw leanstrategie verder kunt vormgeven. U verwerft tal van nieuwe pragmatische inzichten, methodes en instrumenten over het identificeren van waarde toevoegende activiteiten en niet-waarde toevoegden activiteiten. In dit kader komen de waardeanalyse en verspillingsanalyse aan bod. Verder wordt u kennis bijgebracht over Value Stream Mapping en de kaizen-methode. U krijgt tot slot nieuwe handvaten aangereikt waarmee u relevante data kunt verzamelen, interpreteren en analyseren en hier duurzame conclusies en oplossingen uit kunt trekken inzake verbeterprocessen en kostenbesparingen.
Dag 3: Implementatie en borging van Lean Management (college 5)

Tijdens deze dag leert u hoe u de organisatie concreet gereedmaakt voor de implementatie van de Lean-methodiek. U leert hoe u doelstellingen opstelt, hoe u de invoering kunt plannen en managen maar bovenal: hoe u grip kunt houden op het totale implementatieproces. U wordt verder bijgespijkerd over alle ins en outs van het monitoringproces. Op welke KPI's wordt gestuurd, welke metrics worden gehanteerd en wanneer dient er bijsturing in het proces plaats te vinden? Tot slot leert u hoe de lean-methodiek kan worden geborgd in de bedrijfsprocessen.
---
---
Naar boven
Vorm
De cursus Lean & Process Management is zo opgezet om u in praktische zin en in relatief kort tijdsbestek zoveel mogelijk bij te brengen over lean management, kostenefficiëntie, waarde toevoegende en niet-waarde toevoegende activiteiten en procesmanagement. Verder staat de kwantificering van beleid centraal tijdens deze opleiding. U redeneert gedurende de opleiding terug vanuit een bedrijfskundig perspectief.
---
---
Naar boven
Wie
De cursus Lean & process Management is bedoeld voor professionals die zich verder willen ontwikkelen op het gebied van procesverbetering aan de hand van de Lean-methodiek en veranderkunde. De cursus is tevens bedoeld als opmaat tot Lean Six Sigma Green of Black Belt. De cursus is een executive training wat betekent dat een bepaald werk- en denkniveau gewenst is. Doorgaans hebben onze deelnemers een bedrijfskundige achtergrond, 5 tot 15 jaar relevante werkervaring en HBO+ denkniveau. In principe staat het iedereen vrij om deel te nemen, onze ervaring is echter dat het optimale leerresultaat ligt bij een ruimere werkervaring. In principe staat het iedereen vrij om deel te nemen, onze ervaring is echter dat het optimale leerresultaat ligt bij een ruimere werkervaring.
---
Docenten
De docenten die de cursus Lean & Process Management voor u verzorgen, hebben hun sporen ruimschoots in de praktijk verdiend. Zij hebben doorgaans brede ervaring als bedrijfsadviseur, business consultant, verandermanager, business analyticus of bedrijfsstrateeg. Naast deze ervaring hebben zij ook een goede kennis van wetenschap, modellen en strategieën waardoor zij als geen ander in staat zijn om een brug te slaan tussen strategie en praktijk. Tot slot hebben zij ervaring op het gebied van procesmanagement, business innovatie, veranderkunde, procesoptimalisatie, six sigma, scrum, agile en lean-technieken. Enkele docenten uit de opleiding:
---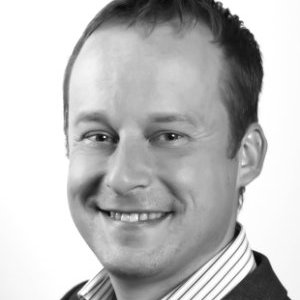 Marcus Bergman (LSSP) Aan het einde van de vorige eeuw werd ik gegrepen door procesverbetering, dat me sinds die tijd niet meer heeft losgelaten. Mijn motivatie is om mensen en organisaties helpen nog effectiever te worden. Begonnen als raadgevend Wagenings ingenieur, waarbij mijn eerste focus op 'makkelijker werken' en kostenbesparingen lag. Al vrij snel ging mijn pad meer en meer naar verandermanagement, en Lean Six Sigma in het bijzonder. Bijdragen aan groeitrajecten of verbeterprogramma's an sich: persoonlijk zie ik dat als zeer waardevol.
---
---
Naar boven
Kosten
Uw investering voor deze cursus Lean & Proces Management bedraagt EUR 1.450,- (ex BTW). Dit bedrag is inclusief colleges, cursusmateriaal en literatuur. Cateringkosten en eventuele verblijfkosten zijn hierin niet meegenomen. Er zijn mogelijkheden om in meerdere termijnen het deelnamebedrag te voldoen. Informeer naar de mogelijkheden als u hier gebruik van wilt maken. De opleidingskosten zijn overigens aftrekbaar van de belasting. Meer informatie vindt u op de website van de belastingdienst.
---
Startdata
De colleges vinden om de twee weken plaats. Er vinden per dag twee colleges plaats. Er wordt gestart om 15.00 uur met het eerste college, het tweede college start om 18.30 uur en duurt tot 21.00 uur. Aanmelden kan op de locaties: Amsterdam, Arnhem, Assen, Breda, Den Bosch, Eindhoven, Enschede, Emmen, Groningen, Leeuwarden, Maastricht, Middelburg, Rotterdam, Utrecht, Venlo of Zwolle.
Collegedata: opleiding met startdatum in Oktober 2020                                                                                                                                                    U U kunt zich aanmelden op een van onze 16 cursuslocaties in Nederland.
College 1+ 2: Donderdag 8 oktober 2020 (15.00 uur -21.00 uur incl. diner)
College 3 + 4: Donderdag 29 oktober 2020 (15.00 uur -21.00 uur incl. diner)
College 5:      Donderdag 12 november 2020 (15.00 uur -18.00 uur excl.  diner)
Collegedata: opleiding met startdatum in Januari 2021                                                                                                                                                     U kunt zich aanmelden op een van onze 16 cursuslocaties in Nederland.
College 1+ 2: Donderdag 21 januari 2021 (15.00 uur -21.00 uur incl. diner)
College 3 + 4: Donderdag 4 februari 2021 (15.00 uur -21.00 uur incl. diner)
College 5:      Donderdag 18 februari 2021 (15.00 uur -18.00 uur excl.  diner)
---
Naar boven
Ervaringen





9.0
"Er werd op een prettige manier uitleg/les gegeven door Marcus (met veel humor). Veel bruikbare tips en tools om in de praktijk te gaan gebruiken."





9.0
"Gewerkt met veel praktische oefingen wat helpt om een beter begrip te krijgen. Meer gericht op de lean tools dan op process management.Dit kwam ook omdat de lean tools voor de andere cursisten nieuw was."

---
Naar boven
Op de hoogte blijven van deze opleiding, zoals startdata, kosten en locaties? Vul dan hieronder uw e-mailadres in:
Inschrijven voor de opleiding