Inhoud
Tijdens het proefcollege Bedrijfskunde wordt er ingegaan op de belangrijkste verschillende tussen de opleidingen. Er wordt een overzicht gegeven van de opzet en inhoud per opleiding. Er wordt stilgestaan bij de verschillen tussen de niveaus (cursus, post hbo, executive master) en er wordt uitgelegd wat het eindresultaat is van elke opleiding en wat dit concreet voor u betekent in de praktijk. Uiteraard is er voldoende gelegenheid tot het stellen van vragen tijdens het proefcollege.
Docenten
Het proefcollege Bedrijfskunde wordt verzorgd door een kerndocent van UBS Business School ondersteund door de programmamanager van desbetreffende opleidingen. De kerndocent die het proefcollege verzorgd, is tevens de docent die u tijdens uw opleiding zal begeleiden, ondersteunen en beoordelen. Enkele docenten uit de bedrijfskundesectie:
---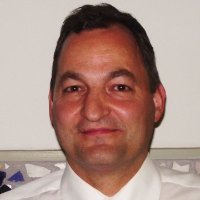 Alexander Boelen (Inno4Business) has many years of experience in managing creativity and combining expertise, focusing on business development by innovation. He has a background in architectural & urban design, knowledge management and (geo-) modeling & simulation. He has developed a large network in, amongst other, the worldwide intelligent transport arena, media & entertainment and universities & research institutes. Specialties:Experienced strategy and innovation advisor; business innovation manager. Klik hier voor een video-introductie.
---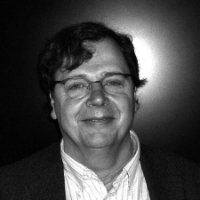 Joris Craandijk (Innovative Partners). Als marketeer, manager en strateeg heeft Joris bij een multinational veel binnenlandse en buitenlandse ervaring opgedaan. Daarin stond het creëren van nieuwe business altijd centraal. Of het nu handelde om een line extention, greenfield project, crisismanagement of een complex innovatie project, alles draaide om het verbinden van visie, strategie en management met een idee, de organisatie en de uitvoering. Samen op weg naar succes. Een echte ervaringsdeskundige. Klik hier voor een video-introductie.
---
Gerbrand Rustenburg (Ruscon) is auteur van vele boeken en artikelen op het vlak van marketing, business innovatie en sales management. Na zelf vele jaren actief te zijn geweest in diverse management functies (agro-, pharma-, industrie-, en consumentensector) is Gerbrand sinds 1993 adviseur, schrijver en docent en begeleid hij jaarlijks velen naar het behalen van hun Nima diploma's in de praktijk (Nima A, B en C). Klik hier voor een video-introductie.
---
Arend-Jan Majoor (Freshious) I am a true innovator. I always like to start up new ideas and new initiatives or to help people with this. I am able to bring structure in chaos and (if timing is right) I can empower people to take over. With this strong motivation, I work in the role of entrepreneur, business developer, consultant and program manager in The Netherlands and abroad. From 2008 I have started several companies of which Frismakers/Freshious has always been the common thread. Klik hier voor een video-introductie.
---
Roy Schutt (VBDN) is business development professional. Ik adviseer en begeleid leidinggevenden die worstelen met de situatie om naast noodzakelijke verbeteringen ook structurele veranderingen in het bedrijf door te voeren. Die onder de dagelijkse druk van het runnen van de huidige business, keihard werken duurzaam concurrentievoordeel te verkrijgen en winstposities in de markt in te nemen en tóch niet tevreden zijn met de resultaten. Ik ondersteun hen zodat zij beter kunnen functioneren in hun wereld, die altijd onvatbaar en onbeheersbaar is. Klik hier voor een video-introductie.
Op de hoogte blijven van deze opleiding, zoals startdata, kosten en locaties? Vul dan hieronder uw e-mailadres in: