Algemeen
De agrifood is een van de kroonjuwelen van de Nederlandse economie. Een sector die tevens flink in beweging is: fluctuerende marktprijzen en verzadigde afzetmarkten enerzijds en stijgende kosten van grond, energie en arbeid anderzijds. Om binnen deze context te kunnen floreren, is kennis van de belangrijkste trends op het gebied van innovatie management, business development en bedrijfsstrategie van essentieel belang. Als u werkzaam bent bij de verwerking, toelevering en distributie van agrarische producten, is deze masterclass zodoende van bijzondere toegevoegde waarde voor u. De masterclass richt zich puur op de agri- en foodbusiness waardoor u na afloop gegarandeerd in staat bent om uw professionele uitdagingen beter aan te gaan. 
Onderwerpen
– U leert welke trends en ontwikkelingen er gaande zijn in de agrifood business.
– U krijgt nieuwe inzichten aan de hand van enkele best practices en agri cases
– U leert wat de rol is van management en leadership bij agri innovatieprocessen
– U leert hoe u een effectieve innovatie- en developmentstrategie kunt formuleren
– U leert hoe u een organisatie met innovatievermogen en 'added value' kunt bouwen
– U leert hoe u de innovatiestrategie kunt integreren en implementeren in de organisatie
– U leert welke vaardigheden vereist zijn om vernieuwingen binnen agri door te voeren
– U leert hoe u de effectiviteit van de agri business innovatiestrategie kunt monitoren?
–  U leert hoe u intern draagvlak kunt verkrijgen voor uw plan van aanpak
Resultaat
De Masterclass 'Business Development & Innovatie in de Agri- Foodsector' verschaft u de kennis én de vaardigheden om managementvraagstukken om te zetten in het juiste concrete en operationele agrifoodbeleid. U bent op de hoogte van alle relevante trends en ontwikkelingen binnen de agrisector. U weet hoe u een effectief innovatieproces binnen agri kunt opstarten en hoe u creativiteit en innovatie tot volle bloei kunt laten komen. U weet hoe u het beste om kunt gaan met interne weerstand en het veranderen van bestaande structuren. U bent u op de hoogte van de laatste kennis en inzichten over het vakgebied en de mogelijkheden die dit geeft voor het vermarkten van een onderscheidend product met voldoende toegevoegde waarde. Tot slot leert u hoe u een goed agribusiness plan kunt opstellen. Na afloop kunt u direct met uw eigen plan van aanpak aan de slag.
---
---
Naar boven
Inhoud
College 1: Trends, insights en ontwikkelingen in de agribusiness (middag)

Tijdens deze middag krijgt u nader inzicht in de belangrijkste trends en ontwikkelingen in de agrisector. U leert tevens hoe u uw business innovatiestrategie kunt vormgeven. U verwerft tal van nieuwe pragmatische inzichten over business development uit de praktijk. U leert aan de hand van best practices en agri cases hoe u innovatieprocessen beter en effectiever kunt organiseren, hoe u om kunt gaan met de organisatie van creativiteit en innovatiekracht en hoe dit dient te resulteren in toegevoegde waarde en onderscheidend vermogen. Tevens leert u hoe u uw innovatiestrategie intern kunt doorvoeren. U krijgt nieuwe methoden en instrumenten aangereikt waarmee u uw new businessstrategie gedegen ten uitvoer kunt brengen en u weet welke krachten er spelen binnen organisaties en hoe u daarmee uw voordeel kunt doen.
College 2: Onder begeleiding aan de slag met een plan van aanpak (avond)

Tijdens het avondcollege gaat u zelf aan de slag met uw plan. U leert aan de hand van cases, opdrachten en voorbeeldplannen hoe u uw agribusiness innovatieplan kunt structureren en de juiste fundamenten kunt leggen. U krijgt nader inzicht in de prioritering, operationalisering en concretisering van uw aanpak. Onder begeleiding van een ervaren docent en samen met uw groepsgenoten komt u tot een business innovatieplan waar u na afloop direct mee aan de slag kunt in de praktijk. Tot slot krijgt u aan de hand van enkele best practices en cases voorbeelden van succesvolle en effectieve business development implementaties.  U krijgt te horen hoe er te werk is  gegaan met de organisatie van creativiteit, productontwikkeling en time-to-market en wat de resultaten hiervan waren.
---
---
Naar boven
Vorm
De Masterclass 'Business Development & Innovatie in de Agri- Foodsector' is zo opgezet om u in praktische zin en in relatief kort tijdsbestek zoveel mogelijk bij te brengen over business development en innovatie in de agrifood sector.
---
---
Naar boven
Wie
De Masterclass "Business Development & Innovatie in de Agri-Foodsector" is bedoeld voor management professionals uit de agribusiness die zich verder willen ontwikkelen op het gebied van new business development en innovatie. De cursus is een executive training wat betekent dat een bepaald werk- en denkniveau gewenst is. Doorgaans hebben onze deelnemers een bedrijfskundige achtergrond, 5 tot 15 jaar relevante werkervaring en HBO+ denkniveau. In principe staat het iedereen vrij om deel te nemen, onze ervaring is echter dat het optimale leerresultaat ligt bij een ruimere werkervaring.
---
Docenten
De docenten die de Masterclass 'Business Development & Innovatie in de Agri-Foodsector' voor u verzorgen, hebben hun sporen ruimschoots in de praktijk verdiend. Zij hebben doorgaans brede ervaring als businessstrateeg, changemanager, consultant, directeur of bedrijfsadviseur. Naast deze ervaring hebben zij ook een goede kennis van wetenschap, modellen en strategieën waardoor zij als geen ander in staat zijn om een brug te slaan tussen strategie en praktijk. Enkele docenten die deze masterclass kunnen verzorgen:
---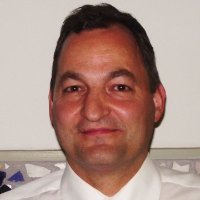 Alexander Boelen (Inno4Business) has many years of experience in managing creativity and combining expertise, focusing on business development by innovation. He has a background in architectural & urban design, knowledge management and (geo-) modeling & simulation. He has developed a large network in, amongst other, the worldwide intelligent transport arena, media & entertainment and universities & research institutes. Specialties:Experienced strategy and innovation advisor; business innovation manager. Klik hier voor een video-introductie.
---
Gerbrand Rustenburg (Ruscon) is auteur van vele boeken en artikelen op het vlak van marketing, business innovatie en sales management. Na zelf vele jaren actief te zijn geweest in diverse management functies (agro-, pharma-, industrie-, en consumentensector) is Gerbrand sinds 1993 adviseur, schrijver en docent en begeleid hij jaarlijks velen naar het behalen van hun Nima diploma's in de praktijk (Nima A, B en C). Klik hier voor een video-introductie.
---
Arend-Jan Majoor (Freshious) I am a true innovator. I always like to start up new ideas and new initiatives or to help people with this. I am able to bring structure in chaos and (if timing is right) I can empower people to take over. With this strong motivation, I work in the role of entrepreneur, business developer, consultant and program manager in The Netherlands and abroad. From 2008 I have started several companies of which Frismakers/Freshious has always been the common thread.
---
---
Naar boven
Kosten
Uw investering voor de Masterclass 'Business Development & Innovatie in de Agri Foodsector' bedraagt EUR 795,- (ex BTW). Dit bedrag is inclusief colleges, cursusmateriaal en literatuur. Cateringkosten en eventuele verblijfkosten zijn hierin niet meegenomen. Er zijn mogelijkheden om in meerdere termijnen het deelnamebedrag te voldoen. Informeer naar de mogelijkheden als u hier gebruik van wilt maken. De opleidingskosten zijn overigens aftrekbaar van de belasting. Meer informatie vindt u op de website van de belastingdienst.
---
Startdata
Deze Masterclass gaat drie keer per jaar van start. Er vinden per dag twee colleges plaats. Er wordt gestart rond 15.00 uur met het eerste college, het tweede college start om 18.30 uur en duurt tot 21.00 uur.
---
Op de hoogte blijven van deze opleiding, zoals startdata, kosten en locaties? Vul dan hieronder uw e-mailadres in:
495
Inschrijven voor de opleiding