Algemeen
Door middel van HR Analytics kan de impact van HR-investments en HR-processen in kaart worden gebracht. Het effectief toepassen ervan blijkt voor veel HR-professionals echter een behoorlijke uitdaging te zijn. Desalniettemin wordt HR in toenemende mate om financiële verantwoording gevraagd. Om hier goed aan te kunnen voldoen dient u op de hoogte te zijn van de essentials van financiële ratio's en de Balanced Scorecard. De cursus Human Resource Analytics geeft u een goede theoretische basis en reikt u de juiste financiële instrumenten aan.
Strategisch Human Resource-beleid dient 'fact based' zijn: u dient HR-doelstellingen en HR-resultaten kunnen onderbouwen met harde cijfers. Om dit goed aan te kunnen pakken, dient u gedegen kennis en kunde te hebben van HR intelligence, ken-en stuurgetallen, HR Analytics, metrics en allerhande financiële ratio's. Om de HR-strategie adequaat te kunnen managen en bij te sturen, dient u tevens een goede oorzaak-gevolg-relatie te kunnen leggen tussen investeringen in Human Resources en de uiteindelijke business-impact. Kortom: deze cursus is eigenlijk een must voor de moderne HR professional!
Onderwerpen
– Wat is HR intelligence, HR metrics, big data en hoe kan ik het gebruiken?
– Hoe kan ik HR analytics organiseren binnen mijn onderneming?
– Hoe kunt u ken- en stuurgetallen in de praktijk gebruiken en toepassen?
– Wat is het verschil tussen kengetallen en stuurgetallen en HR Analytics ?
– Hoe kan ik een HR Balanced Scorecard inzetten tbv de strategische bedrijfsdoelen?
– Hoe dienen financieel managers om te gaan met HR-data en stuurgetallen?
– Hoe kan ik financiële basisratio's en analyses toepassen in mijn HR-beleid.
Resultaat
Na afloop van de cursus HR Analytics heeft u meer inzicht in het fact-based bekijken van investeringen in Human Resources. U bent in staat om zelf analyses te maken die de impact van HR op de ondernemingsdoelen in kaart brengen. Op basis van ken- en stuurgetallen, financiële basisratio's en andere metrics kunt u actieve sturing geven aan het HR-beleid, bent u een stevige gesprekspartner van de directie en bent u in staat om medeverantwoordelijkheid te nemen voor het behalen van strategische bedrijfsdoelen. U verkrijgt tot slot de laatste inzichten in HR intelligence, metrics en HR analytics.
---
---
Naar boven
Inhoud
Dag 1: Basics HR Analytics en inbedding in de organisatie (college 1 en 2)
Tijdens deze dag leert u de basis van HR Analytics beter te begrijpen en worden onderwerpen als HR intelligence, sturen op metrics en big data nader besproken. U wordt bijgepraat over relevante ontwikkelingen op dit vlak en leert welke rol HR Analytics speelt bij investeringsvragen in HR en business impact. U leert tot slot hoe u HR Analytics kunt toepassen in de HR praktijk en kunt inbedden in de organisatie.
Dag 2: Aan de slag met data, ratio's, kengetallen en metrics (college 3 en 4)
Tijdens deze dag leert u het belang te onderkennen van het werken met financiële ratio's, kengetallen en aanverwante data. U gaat concreet aan de slag met het opstellen van ken- en stuurgetallen binnen het HR analytics proces. U leert alles wat u moet weten om goed te kunnen werken met allerhande variabelen, metrics, ratio's en big data. U leert een HR Balanced Scorecard opstellen en legt verbanden met de HR strategie.
Dag 3: Analyses, rapportages en relatie met business impact (college 5)
Tijdens deze dag staat het analyse- en rapportagestuk centraal. U leert hoe u uit datasets significante conclusies kunt trekken. Hiervoor wordt u bijgepraat over verklarende, beschrijvende en voorspellende analyses. Tevens komen samenhang en oorzaak-gevolg-relaties aan bod. U leert tot slot hoe u analyses het beste kunt visualiseren teneinde maximaal commitment te krijgen van directie/ management.
Ons team van docenten zorgt altijd voor een actuele inhoud op basis van de laatste trends en ontwikkelingen. Het genoemde programma wordt gebruikt als leidraad.
---
---
Naar boven
Vorm
De cursus Human Resource Analytics is zo opgezet om u in praktische zin en in relatief kort tijdsbestek zoveel mogelijk vaardigheden bij te brengen op het gebied van strategisch HR-management, HR analytics, Balance Scorecard, ROI, HR-processen en -investeringsbeleid..
---
---
Naar boven
Wie
De cursus Human Resource Analytics is bedoeld voor professionals die hun vaardigheden willen verbeteren op het gebied van strategisch HR-management, HR analytics, Balance Scorecard, ROI, HR-processen en -investeringsbeleid.. Doorgaans hebben onze deelnemers een business- of HRM-achtergrond, 5 tot 15 jaar relevante werkervaring en HBO+ denkniveau. In principe staat het iedereen vrij om deel te nemen, onze ervaring is echter dat het optimale leerresultaat ligt bij een ruimere werkervaring.
---
Docenten
De docenten die de cursus Human Resource Analytics voor u verzorgen, hebben hun sporen ruimschoots in de praktijk verdiend. Zij hebben doorgaans ruime ervaring als HR-analist, HR-manager metrics/ analytics, HR-directeur, -strateeg of adviseur, people/talent manager. Naast deze ervaring hebben zij ook een goede kennis van wetenschap, modellen en strategieën waardoor zij als geen ander in staat zijn om een brug te slaan tussen strategie en praktijk. Tot slot hebben zij uiteraard ervaring op het gebied van strategisch HR-management, HR analytics, Balance Scorecard, ROI, HR-processen en -investeringsbeleid. Enkele docenten uit de opleiding:
---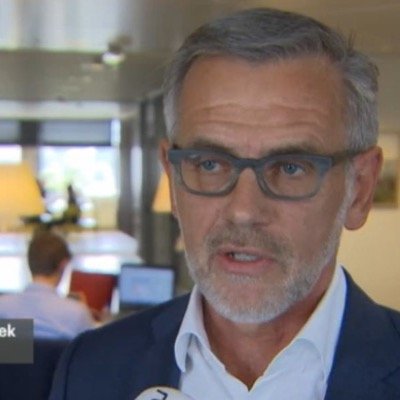 Hans van der Spek (Berenschot). Al bijna 30 jaar actief op het snijvlak van Finance, ICT en HR. Vol enthousiasme deel ik mijn kennis en inzichten met mijn publiek, via de pers als spreker op seminars of als docent. Binnen Berenschot voer ik voornamelijk projecten uit gericht op de financiële aspecten rondom HR waaronder onder andere harmonisatie van arbeidsvoorwaarden, due dillengence onderzoeken en collectieve en individuele beloningsonderzoeken. Daarnaast adviseer ik ten aanzien van vraagstukken met betrekking tot de inrichting van de HRM-afdeling of de keuze en implementatie van HRM-software.
---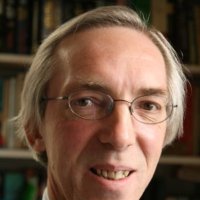 Dr. Gerard Evers (EURO-HRM) studeerde algemene econometrie (cum laude) aan de Universiteit van Tilburg. Hij was bijna 20 jaar als hoofddocent en buitengewoon hoogleraar verbonden aan de academische opleiding Personeelwetenschappen. Tussen 1999 en 2005 werkte hij als consultant bij IVA Tilburg en van 2005-2009 als directeur van het departement HRM van OSA, de Organisatie voor Strategisch Arbeidsmarktonderzoek te Tilburg en Utrecht. Tegenwoordig is hij directeur van Euro-HRM, een adviesbureau voor economisch personeelsmanagement, en docent bij diverse postacademische opleidingen.
---

Jeroen van der Sloot (Purple HRM). Jeroen van der Sloot is  werkzaam bij PurpleHRM waar hij organisaties adviseert op het snijvlak van HRM & ICT, in het bijzonder op het gebied van performance management. Daarnaast voert hij pakketselecties uit, implementeert e-hrm oplossingen, geeft gebruikerstrainingen, wordt ingezet bij integraties met andere HR applicaties en maakt functionele ontwerpen.  Recent ontving PurpleHRM een Global Partner Award van Qlik. Qlik kende PurpleHRM deze award toe vanwege hun bijzondere bijdrage aan de ontwikkeling van HR Analytics in Nederland.
---
---
Naar boven
Kosten
Uw investering voor deze cursus Human Resource Analytics bedraagt EUR 1.450,- (ex BTW). Dit bedrag is inclusief colleges, cursusmateriaal en literatuur. Cateringkosten en eventuele verblijfkosten zijn hierin niet meegenomen. Er zijn mogelijkheden om in meerdere termijnen het deelnamebedrag te voldoen. Informeer naar de mogelijkheden als u hier gebruik van wilt maken. De opleidingskosten zijn overigens aftrekbaar van de belasting. Meer informatie vindt u op de website van de belastingdienst.
---
Startdata
De colleges vinden om de twee weken plaats. Er vinden per dag twee colleges plaats. Er wordt gestart om 15.00 uur met het eerste college, het tweede college start om 18.30 uur en duurt tot 21.00 uur. Aanmelden kan op de locaties: Amsterdam, Arnhem, Assen, Breda, Den Bosch, Eindhoven, Enschede, Emmen, Groningen, Leeuwarden, Maastricht, Middelburg, Rotterdam, Utrecht, Venlo of Zwolle.
Mocht u op een bepaalde datum niet kunnen: gemiste colleges kunnen te allen tijde worden ingehaald middels e-learning (dit zijn video-opnames van een recente klassikale opleiding, voorzien van slides en geluid). Dit biedt u extra flexibiliteit.
Collegedata: opleiding met startdatum in Januari 2021                                                                                                                                                     U kunt zich aanmelden op een van onze 16 cursuslocaties in Nederland.
College 1+ 2: Donderdag 21 januari 2021 (15.00 uur -21.00 uur incl. diner)
College 3 + 4: Donderdag 4 februari 2021 (15.00 uur -21.00 uur incl. diner)
College 5:      Donderdag 18 februari 2021 (15.00 uur -18.00 uur excl.  diner)
---
Naar boven
Ervaringen





9.0
"Goede docenten, die een mooie balans hielden tussen het aanbieden van theoretische kaders en oog voor de praktische toepassingen ervan. Er was voldoende ruimte in de lessen om hiermee zelf aan de slag te gaan. De cursus was prikkelend en inspirerend" – Cursus HR Analytics.





9.0
"Ik vond het een aangename en waardevolle opleiding. Het was met name een meerwaarde dat de docenten vanuit hun dagelijkse praktijk vertelden. Ook het referaat heeft eraan meegeholpen om de stof helemaal eigen te maken en het vanaf nu toe te kunnen passen in de praktijk. De gezamenlijke afsluitende afstudeersessie heb ik als erg nuttig ervaren. Dank!"  – Cursus HR Analytics





 8.0
"De verschillende trainers waren boeiend en wisten de theorie goed met de praktijk te verbinden."  – Cursus HR Analytics
Naar boven
Op de hoogte blijven van deze opleiding, zoals startdata, kosten en locaties? Vul dan hieronder uw e-mailadres in:
Inschrijven voor de cursus