Algemeen
Voor organisaties is het belangrijk om een goed inkoopbeleid te hebben. Een belangrijk deel van het concurrentievermogen, kan immers al worden behaald bij het inkoopproces. Maar hoe kom je nu precies tot die belangrijke beslissingen als inkoopmanager? Wanneer ga je zelf iets maken en wanneer koop je het in? En hoe dient het onderhandelingsspel gespeeld te worden? Tijdens de deze opleiding leert u hoe u effectief sturing kunt geven aan strategische inkoopprocessen en gaat u tevens aan de slag met het verbeteren van het inkoopproces in uw organisatie. U leert diverse methodes waarmee u goede analyses kunt maken van op inkoopgebied.

Onderwerpen
– Welke trends en ontwikkelingen en inzichten binnen strategische inkoop zijn er?
– Welke concepten op het gebied van inkoop en procurement kan ik gebruiken?
– Welke rol spelen risicomanagement, outsourcing en besluitvorming bij inkoop?
– Hoe pas je een inkoopstrategie in die overeenkomt met de bedrijfsstrategie?
– Welke rol spelen logistiek, cost- en supply chain management bij inkoop?
– Hoe ga je kundig om met procurementprocedures, aanbestedingen en contracting?
– Hoe implementeer en integreer ik een strategisch inkoopproces in de organisatie?
– Welke purchase-technieken, analyses en instrumenten staan tot mijn beschikking?
– Hoe kan ik het volledige strategische inkoopproces meten, monitoren en managen?
Resultaat
Na afloop van de Post HBO opleiding Inkoopmanagement & Procurement bent u in staat om zelfstandig uitvoering te geven aan de inkoopstrategie. U snapt de belangrijkste principes en concepten op het gebied van strategisch inkoop-management, weet hoe u deze kunt gebruiken en kunt doorvertalen in effectief beleid. U bent tevens in staat om tot een inkoopstrategie te komen die in lijn ligt met de ondernemingsstrategie. U weet hoe u in logische stappen tot een goede implementatie kunt komen en bent in staat om op de juiste momenten bij te sturen. U kunt effectief sturing geven aan het strategische inkoopproces en weet hoe relaties met leveranciers tot versterking van het concurrentievermogen van de organisatie leiden. Tot slot bent u op de hoogte van de laatste kennis op het gebied van inkoopbeleid.
---
---
Naar boven
Inhoud
Dag 1: Strategisch management en inkoopbeleid (college 1 en 2)

Tijdens deze dag leert u hoe u de juiste strategische fundamenten kunt leggen om tot een succesvolle inkoopstrategie voor uw organisatie te komen. U krijgt nieuwe kennis en inzicht over strategisch management, purchase management, outsourcing en risicomanagement. U leert tot slot welke stappen er nodig zijn voor een succesvolle implementatie, hoe u een juiste inkoop- en procurementstrategie kunt samenstellen en hoe u uiteindelijk grip kunt houden op het vernieuwingsproces.
Dag 2: Purchase management, structuur en processen (college 3 en 4)

Tijdens deze dag leert hoe u uw inkoopstrategie verder kunt vormgeven. U verwerft tal van nieuwe pragmatische inzichten, methodes en concepten over inkoopmanagement, besluitvorming, supply chain management en inkoop als schakel in de keten. U leert hoe u inkoopprocessen beter en effectiever kunt organiseren, hoe u om kunt gaan met de organisatie van inkoop en procurement en hoe dit dient te resulteren in toegevoegde waarde, concurrentievoordeel en onderscheidend vermogen. Tot slot krijgt u nieuwe kennis over integratie- en implementatie issues omtrent de inkoopstrategie.
Dag 3: Inkoopmanagement, procurement en procedures (college 5 en 6)

Tijdens deze dag leert hoe u de inkoopstrategie kunt managen en verbeteren. U krijgt nieuwe kennis en inzicht over organisatiecultuur, interne weerstand, draagvlakcreatie, processen en procedures en change management. U krijgt nieuwe methoden en instrumenten aangereikt waarmee u uw purchase-strategie gedegen ten uitvoer kunt brengen en u weet welke krachten er spelen binnen organisaties en hoe u daarmee uw voordeel kunt doen. Onderwerpen die verder aan bod komen zijn: RFI, RFP en procurementprocedures, contracting en juridische aspecten binnen inkoop.
Dag 4: Leadership binnen inkoopmanagement (college 7 en 8)

Tijdens deze dag leert u welke rol leadership kan spelen bij het veranderen van de inkooporganisatie. U krijgt nieuwe kennis en inzichten over de succesfactoren van purchase leaders. Wat maakt hen tot winnaars op het gebied van inkoopmanagement en procurement en wat onderscheidt hen van de concurrentie? Andere vragen die worden beantwoordt: Welke managementstijlen zijn het effectiefst in welke bedrijfsomgevingen en welke stijl zou voor uw situatie het best passen? U krijgt inzicht in uw huidige managementvaardigheden en wordt bijgespijkerd op deelaspecten. Tot slot krijgt u aan de hand van enkele best practices en cases voorbeelden van succesvolle inkoopbeleidsprojecten en -implementaties.
Dag 5: Implementatie inkoop- en procurementbeleid (college 9 en 10)

Tijdens deze dag leert u hoe u de organisatie concreet gereedmaakt voor de implementatie van de nieuwe inkoopstrategie. U leert hoe u doelstellingen opstelt, hoe u uw team prepareert en hoe u dit kunt managen, hoe u bestaande inkoopsystemen kunt integreren met  nieuwe systemen maar bovenal: hoe u grip kunt houden op het totale implementatieproces. U wordt tot slot bijgespijkerd over alle ins en outs van het monitoringproces. Op welke KPI's wordt gestuurd, welke metrics worden gehanteerd, wanneer dient er bijsturing in het proces plaats te vinden, hoe gaat u hiermee om, hoe werken bepaalde analytics-programma's en hoe dragen behaalde resultaten bij aan het totaal?
---
---
Naar boven
Vorm
De kwantificering van beleid staat centraal tijdens deze Post HBO opleiding Inkoopmanagement & Procurement. U redeneert gedurende de opleiding terug vanuit een bedrijfskundig perspectief. Tijdens uw opleiding/ referaat wordt u begeleid door een kerndocent. Deze docent is gedurende de opleiding beschikbaar voor uw vragen en opmerkingen en zal u daar waar nodig ondersteunen. De kerndocent beoordeelt u aan het einde van de opleiding.
---
---
Naar boven
Wie
De Post HBO opleiding Inkoopmanagement & Procurement is bedoeld voor professionals die zich verder willen ontwikkelen op het gebied van inkoopmanagement, supply chain management en procurement. De opleiding is een executive training wat betekent dat een bepaald werk- en denkniveau gewenst is. Doorgaans hebben onze deelnemers een bedrijfskundige- of marketingachtergrond, 5 tot 15 jaar relevante werkervaring en HBO+ denkniveau. In principe staat het iedereen vrij om deel te nemen, onze ervaring is echter dat het optimale leerresultaat ligt bij een ruimere werkervaring.
---
Docenten
De docenten die de Post HBO opleiding Inkoopmanagement & Procurement voor u verzorgen, hebben hun sporen ruimschoots in de praktijk verdiend. Zij hebben doorgaans brede ervaring als strategisch inkoopmanager, operations manager, commercieel- of salesdirecteur, marketingmanager, supply chain manager of head of procurement. Naast deze ervaring hebben zij ook een goede kennis van wetenschap, modellen en strategieën waardoor zij als geen ander in staat zijn om een brug te slaan tussen strategie en praktijk. Tot slot hebben zij uiteraard ervaring op het gebied van inkoopbeleid, leveranciersmanagement, procurementprocedures, supply chain management en bedrijfsstrategie. Enkele docenten uit de opleiding:
---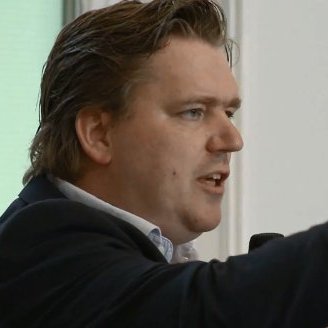 Rob van de Bunt (Tebodin) An experienced and versatile procurement professional/leader, who is widely interested, questioning, helpful, enthusiastic, dedicated and result driven. Obtained relevant and useful experience within the area of industrial subcontracting, heavy industry, OEM-machinery and food-industry. Besides the ability to unite a technical background and –affinity with procurement experience and –theory, he is capable of successfully managing complex procurement and supply chain cases.Specialties: Leading tactical and strategic procurement in multiple fields, complex contracts.
---
Jeroen Wegkamp (NS). Wegkamp enjoyed a quite diverse education (Chemical Engineering, Business Administration, Internal Auditing), which also goes for his career. His working life started as management trainee at Aegon, and after quite some years in management consulting he became responsible for Essent's accounting department. From that he made the step into procurement. Red line throughout his career is step change improvement by guiding, inspiring and motivating teams, since every change starts with vision and a good team. Exactly this is what Jeroen is doing now as CPO at NS to help NS Procurement make the next leap to become World Class
---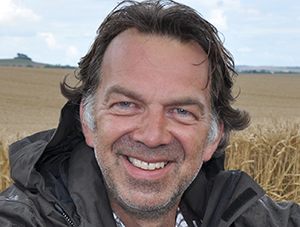 Rob Overgaag (Inkoopmensen). Rob heeft meer dan 25 jaar inkoopervaring. Na een periode van 12 jaar bij KLM Purchasing Services heeft hij zijn vleugels uitgeslagen en is Consultant geworden bij Deloitte. Vervolgens is hij overgestapt naar YACHT als interim Inkoopprofessional en is tevens mede oprichter geweest van de BU Procurement. Zijn leidinggevende vaardigheden en Europese Aanbestedingskennis heeft hij opgedaan bij Politie Haaglanden. Uiteindelijk heeft Rob al zijn kennis, ervaring en inzicht ingezet om YER Procurement Services op te richten, en is vervolgens zijn eigen onderneming onder de naam Inkoopmensen gestart.
---

Andre Faas (Quint Wellington Redwood). From 2001 to 2009 I have worked for Kirkman Company, a management consultancy firm, based in the Netherlands and focused on Strategic Sourcing.I helped build Kirkman Company from 4 persons (three founding partners, 1 employee) in 2001 to about 65 people medio 2008. During these years, I have been subsequently responsible for formulating the sourcing proposition of Kirkman, Research within Kirkman, Portfolio development.In the recent years I have formed and deepened my thoughts and ideas on Business Strategy, Sourcing Strategy and Sourcing Governance.
---
Froukje van der Lende. Mensen die vanuit hun kracht handelen, hebben meer energie en plezier in hun leven en zijn bovendien succesvoller. Vanuit dit uitgangspunt help ik organisaties, teams en individuen zich verder te ontwikkelen en hun potentieel benutten, zodat zij daadwerkelijk stappen zetten en hun doel bereiken. Mijn ruime ervaring met het adviseren en het begeleiden van groepen en individuen helpen mij daarbij, net als de door mij gevolgde opleidingen op het terrein van leiderschap, psychologie, Steven Covey, mindfulness, NLP, TA en systemisch werk.
---
---
Naar boven
Kosten
Uw investering voor deze opleiding bedraagt EUR 2.850,- (ex BTW). Dit bedrag is inclusief colleges, cursusmateriaal en literatuur. Cateringkosten en eventuele verblijfkosten zijn hierin niet meegenomen. Er zijn mogelijkheden om in meerdere termijnen het deelnamebedrag te voldoen. Informeer naar de mogelijkheden als u hier gebruik van wilt maken. De opleidingskosten zijn overigens aftrekbaar van de belasting. Meer informatie vindt u op de website van de belastingdienst.
---
Startdata
De colleges vinden om de twee weken plaats. Er vinden per dag twee colleges plaats. Er wordt gestart om 15.00 uur met het eerste college, het tweede college start om 18.30 uur en duurt tot 21.00 uur. Aanmelden kan op de locaties: Amsterdam, Arnhem, Assen, Breda, Den Bosch, Eindhoven, Enschede, Emmen, Groningen, Leeuwarden, Maastricht, Middelburg, Rotterdam, Utrecht, Venlo of Zwolle.
Collegedata: opleiding met startdatum in Januari 2021                                                                                                                                                U kunt zich aanmelden op een van onze 16 cursuslocaties in Nederland.
College 1+ 2: Donderdag 21 januari 2021 (15.00 uur -21.00 uur incl. diner)
College 3 + 4: Donderdag 4 februari 2021 (15.00 uur -21.00 uur incl. diner)
College 5 + 6: Donderdag 18 februari 2021 (15.00 uur -21.00 uur incl. diner)
College 7 + 8: Donderdag 4 maart 2021 (15.00 uur -21.00 uur incl. diner)
College 9 + 10: Donderdag 18 maart 2021 (15.00 uur -21.00 uur incl. diner)
Afstuderen: Donderdag 15 april 2021 (18.30 uur -21.00 uur excl. diner)
Collegedata: opleiding met startdatum in Maart 2021                                                                                                                                                U kunt zich aanmelden op een van onze 16 cursuslocaties in Nederland.
College 1+ 2: Donderdag 11 maart 2021 (15.00 uur -21.00 uur incl. diner)
College 3 + 4: Donderdag 25 maart 2021 (15.00 uur -21.00 uur incl. diner)
College 5 + 6: Donderdag 8 april 2021 (15.00 uur -21.00 uur incl. diner)
College 7 + 8: Donderdag 22 april 2021 (15.00 uur -21.00 uur incl. diner)
College 9 + 10: Donderdag 20 mei 2021 (15.00 uur -21.00 uur incl. diner)
Afstuderen: Donderdag 3 juni 2021 (18.30 uur -21.00 uur excl. diner)
Naar boven
Ervaringen





9.0
"Positief. Afwisselende leraren met verschillende ervaringen en vanuit die ervaring de goede ondersteuning naar desbetreffende lesstof. Kleine groep, interactief. Rob Overgaag was erg goed."





9.0
"Goede en interessante opleiding. Had van mij langer mogen duren, bv. 9 dagen met colleges en 1 extra dag met referaat. Goede mix van praktijkopleiders, eigen inbreng studenten vanuit hun eigen business en theoretische onderbouwing"





9.0
"De opleiding was goed opgezet. Het had van mij langer mogen duren. Of gewoon de 6 maanden i.p.v. 2 colleges op één dag waardoor het 3 maanden werd. Informatie moet duidelijker en beter gecommuniceerd worden. Inleverdata, wat te lezen voor het volgende college, etc. Docenten uit de praktijk erg leuk en interactieve lessen ook erg leuk"





 8.0
"Docenten zeer bekwaam op desbetreffende vakgebieden. Ik vond het positief voor de inhoud van de lessen dat de groepen kleiner waren. Wat beter kon was meer begeleiding over wat precies verwacht wordt in het eindopdracht en hoe dat bereikt moet worden"

---
Naar boven
Op de hoogte blijven van deze opleiding, zoals startdata, kosten en locaties? Vul dan hieronder uw e-mailadres in:
Inschrijven voor de opleiding