Algemeen
Talentvolle medewerkers vormen vaak de basis voor succesvolle bedrijven en organisaties. Het aanwezige potentieel wordt bij dit soort bedrijven optimaal tot ontwikkeling gebracht. Hierbij is doorgaans een belangrijke rol weggelegd voor HRM. Om uw organisatie ook op deze koers te krijgen, dient er een gerichte HR-strategie gevoerd te worden waarbij talentmanagement en human resource development centraal staan. In deze Post HBO opleiding  leert u onder andere om talentmanagement structureel in te bedden in uw organisatie en hiermee nieuwe organisatiegroei te bewerkstelligen.
Onderwerpen
– Trends en ontwikkelingen op het gebied van HRD en talentontwikkeling.
– Hoe zijn business development en talentontwikkeling met elkaar verbonden?
– Hoe kunt u met uw bedrijfscultuur en waarden talentontwikkeling stimuleren?
– Relaties tussen groepsdynamica, teamontwikkeling en talentrendement.
– Hoe kan ik een HR(D)-strategie formuleren gericht op talentmanagement?
– Hoe kan ik deze HR(D) strategie implementeren en integreren in de organisatie?
– Hoe kan ik draagvlak creëren voor change en omgaan met interne weerstand?
– Hoe dient deze strategie te worden gemonitord en wanneer bijgestuurd te worden?
Resultaat
Na afloop van de Post HBO opleiding Talentmanagement & HR Development heeft u meer inzicht in de bedrijfskundige benadering van HRD/HRM en de relevantie ervan voor verdere organisatieontwikkeling. U bent in staat om een gedegen HR(D) strategie te formuleren, te implementeren en te integreren in de organisatie. U bent op de hoogte van de relaties tussen business development en talentmanagement. U heeft inzicht in de werking van de bedrijfscultuur/ waarden op talentontwikkeling en u weet hoe groepsdynamica, teamontwikkeling en talentrendement zich tot elkaar verhouden. Tot slot bent u in staat om veranderingen door te voeren binnen de organisatie en bent in tevens in staat om op de juiste momenten bij te sturen in de uitvoering van de strategie.
---
---
Naar boven
Inhoud
Dag 1: Perspectieven op talentontwikkeling en bedrijfsgroei (college 1 en 2)
Tijdens deze dag leert u de relaties tussen talentontwikkeling en bedrijfsgroei beter te begrijpen en worden onderwerpen als HRD, talentmanagement en talentrendement nader besproken. U wordt bijgepraat over relevante trends en ontwikkelingen op het vakgebied en leert welke rol HRM speelt bij investeringsvragen in HR(D) en wat de potentiële business impact hiervan is. U leert tot slot hoe u een talentstrategie kunt opzetten en hoe u deze kunt inbedden in de organisatie.
Dag 2: HRD-strategie, teamontwikkeling en talentmanagement (college 3 en 4)
Tijdens deze dag leert u het wat de relaties zijn tussen groepsdynamica, teamontwikkeling en talentrendement. Er wordt aandacht geschonken aan het formuleren en opzetten van een HR(D)strategie gericht op talentontwikkeling/ – management. U krijgt tevens de laatste kennis en inzichten uit onderzoek inzake talentmanagement en impact van talent op bedrijfsprestatie/ organisatiegroei.
Dag 3: Tools en instrumenten voor talentmanagement  (college 5 en 6)
Tijdens deze dag staat het toolingstuk centraal. U leert hoe u talent kunt herkennen, werven, selecteren en ontwikkelen. U krijgt o.a. tools aangereikt inzake de verdere ontwikkeling van competenties en vaardigheden van talenten. Tevens wordt er ingezoomd op tools en instrumenten om talent kundig te managen (motivatie, stimulatie en beloning). Tot slot komen begrippen als leiderschap, werkklimaat, identiteit/waarden en sociale innovatie aan bod.
Dag 4: Bedrijfscultuur en interne weerstand (college 7 en 8)
Tijdens deze dag leert hoe u uw HR(D)-/ talentmanagementstrategie intern kunt doorvoeren. U krijgt nieuwe kennis en inzicht over organisatiecultuur, identiteit en waarden, interne weerstand, draagvlakcreatie en change management. U krijgt nieuwe methoden en instrumenten aangereikt waarmee u uw strategie gedegen ten uitvoer kunt brengen en u weet welke krachten er spelen binnen organisaties en hoe u daarmee uw voordeel kunt doen.
Dag 5: Implementatie HRD- & talentbeleid (college 9 en 10)

Tijdens deze dag leert u hoe u de organisatie gereedmaakt voor de implementatie van uw HR(D)/ talent managementstrategie. U leert hoe u doelstellingen opstelt, hoe u dit kunt managen, maar bovenal: hoe u grip en sturing kunt houden op het totale implementatieproces. U wordt tot slot bijgespijkerd over alle ins en outs van het monitoringproces. Op welke KPI's wordt er gestuurd, welke metrics worden er gehanteerd en hoe en wanneer dient er bijsturing in het proces plaats te vinden?
---
---
Naar boven
Vorm
De kwantificering van beleid staat centraal tijdens de Post HBO opleiding Talentmanagement & HRD. U redeneert gedurende de opleiding terug vanuit een bedrijfskundig perspectief. Tijdens uw opleiding/ referaat wordt u begeleid door een kerndocent. Deze docent is gedurende de opleiding beschikbaar voor uw vragen en opmerkingen en zal u daar waar nodig ondersteunen. De kerndocent beoordeelt u aan het einde van de opleiding.
---
---
Naar boven
Wie
De Post HBO opleiding Talentmanagement & HRD is bedoeld voor professionals die zich verder willen ontwikkelen op het gebied van HRM, Talentmanagement en Human Resource Deveopment. De opleiding is een executive training wat betekent dat een bepaald werk- en denkniveau gewenst is. Doorgaans hebben onze deelnemers een HRM- of bedrijfskundige achtergrond, 5 tot 15 jaar relevante werkervaring en HBO+ denkniveau. In principe staat het iedereen vrij om deel te nemen, onze ervaring is echter dat het optimale leerresultaat ligt bij een ruimere werkervaring.
---
Docenten
De docenten die de Post HBO opleiding Talentmanagement & HRD voor u verzorgen, hebben hun sporen ruimschoots in de praktijk verdiend. Zij hebben doorgaans ruime ervaring als HR-analist, HR-manager metrics/ analytics, HR-directeur, -strateeg of adviseur, people/talent manager. Naast deze ervaring hebben zij ook een goede kennis van wetenschap, modellen en strategieën waardoor zij als geen ander in staat zijn om een brug te slaan tussen strategie en praktijk. Enkele docenten uit de opleiding::
---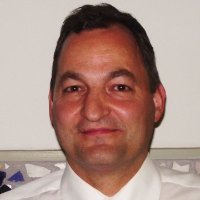 Alexander Boelen (Inno4Business) has many years of experience in managing creativity and combining expertise, focusing on business development by innovation. He has a background in architectural & urban design, knowledge management and (geo-) modeling & simulation. He has developed a large network in, amongst other, the worldwide intelligent transport arena, media & entertainment and universities & research institutes. Specialties:Experienced strategy and innovation advisor; business innovation manager. Klik hier voor een video-introductie.
---
Willem Scheepers. Mijn Passie ligt bij Commitment, Commitment aan dat wat je doet. Commitment dat wordt versterkt door de manier waarop je Communiceert. Je Commitment, je Communicatie ligt aan de basis van Vertrouwen. Het ligt aan de basis van je Persoonlijk Leiderschap. Specialismen: Commitment. Communicatie. (Persoonlijk) Leiderschap c.q. Cultuur Verandering. Organisatie Ontwikkeling én Disruptie. Strategisch Human Resources (en Robotica) Management.
---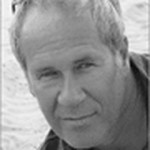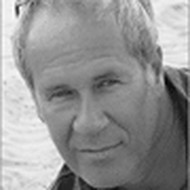 Marijn Mulders (Tolo Branca). Marijn Mulders volgde de opleiding AMBI. Jaren heeft hij vanuit Cap Gemini bedrijven ondersteund bij het herinrichten van de HRM- bedrijfsprocessen en veranderprocessen. Bij een van zijn klanten is hij vervolgens in dienst getreden en heeft bij de werkmaatschappijen in Europa en Amerika veranderprocessen uitgevoerd waarbij het verbeteren van de resultaten en de bedrijfsprocessen centraal stond. Inmiddels werkt hij bij diverse Hogescholen, waar hij studenten inhoudelijk begeleidt en tevens coacht op het samenspel van theorie en praktijk.
---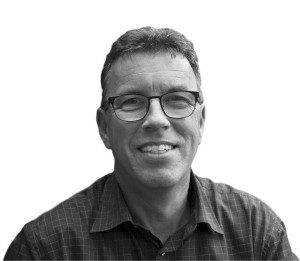 Olaf Otten.  Olaf Otten is ruim 25 jaar werkzaam als HR-professional. Naast het vervullen van functies op permanente basis voor verschillende organisaties, is Olaf Otten sinds 2000 actief als zelfstandig ondernemer en vervult hij functies op interim basis. De HR-diensten die Olaf Otten biedt zijn: Interim HR Management, HR Project Management, HR Consultancy en Training en Coaching. Olaf Otten heeft als HR-Manager brede alsook specialistische ervaring opgedaan door werkzaam te zijn bij organisaties in ICT, bank- en verzekeringswezen, high tech industrie en semiconductor industrie.
---
---
Naar boven
Kosten
Uw investering voor de Post HBO opleiding Talentmanagement & HRD bedraagt EUR 2.850,- (ex BTW). Dit bedrag is inclusief colleges, cursusmateriaal en literatuur. Cateringkosten en eventuele verblijfkosten zijn hierin niet meegenomen. Er zijn mogelijkheden om in meerdere termijnen het deelnamebedrag te voldoen. Informeer naar de mogelijkheden als u hier gebruik van wilt maken. De opleidingskosten zijn overigens aftrekbaar van de belasting. Meer informatie vindt u op de website van de belastingdienst.
---
Startdata
Deze opleiding gaat drie keer per jaar van start. Colleges vinden om de twee weken plaats. Er vinden per dag twee colleges plaats. Er wordt gestart rond 15.00 uur met het eerste college, het tweede college start om 18.30 uur en duurt tot 21.00 uur. Aanmelden kan op de volgende locaties: Utrecht, Amsterdam, Rotterdam, Den Bosch, Arnhem en Zwolle.
 Collegedata: opleiding met startdatum in Januari 2020                                                                                                                                                    Locatie: Utrecht, Amsterdam, Den Bosch, Rotterdam, Arnhem of Zwolle.
College 1 + 2: Donderdag 16 januari (15.00 uur -21.00 uur incl. diner)
College 3 + 4: Donderdag 30 januari (15.00 uur -21.00 uur incl. diner)
College 5 + 6: Donderdag 13 februari (15.00 uur -21.00 uur incl. diner)
College 7 + 8: Donderdag 5 maart (15.00 uur -21.00 uur incl. diner)
College 9 + 10: Donderdag 12 maart (15.00 uur -21.00 uur incl. diner)
Afstuderen: Donderdag 26 maart (18.30 uur -21.00 uur excl. diner)
Collegedata: opleiding met startdatum in Maart 2020                                                                                                                                                    Locatie: Utrecht, Amsterdam, Den Bosch, Rotterdam, Arnhem of Zwolle.
College 1+ 2: Donderdag 19 maart 2020 (15.00 uur -21.00 uur incl. diner)
College 3 + 4: Donderdag 2 april 2020 2020 (15.00 uur -21.00 uur incl. diner)
College 5 + 6: Donderdag 16 april 2020 (15.00 uur -21.00 uur incl. diner)
College 7 + 8: Donderdag 23 april 2020 (15.00 uur -21.00 uur incl. diner)
College 9 + 10: Donderdag 7 mei 2020 (15.00 uur -21.00 uur incl. diner)
Afstuderen: Donderdag 21 mei (18.30 uur -21.00 uur excl. diner)
---
Naar boven
Ervaringen





8.0
" Wat mij betreft gaat voor deze leergang alle lof naar de docenten zelf. Het is de manier hoe de inhoud van de training wordt overgebracht en hoe eea blijft hangen. Mijn persoonlijke doelen en de verwachtingen ervan zijn in elk geval prima uitgekomen. Ook de voorzieningen en de organisatie van de opleiding beviel meer dan goed."





9.0
"Een geweldige opleiding waarbij de theoretische inhoud prima aansluit bij de praktijk. Het waren met name de praktijkvoorbeelden waar we als groep met de docenten Willem Scheepers en Olaf Otten mee aan de slag gegaan zijn. Wat mij betreft krijgt deze opleiding een ruime 9! Heb er ontzettend veel aan gehad en het heeft me enorm geholpen bij het herinrichten van de HRD-functie binnen onze organisatie."





9.0
"Interessante opleiding. Tijdens de leergang is er veel tijd voor persoonlijke inbreng en het delen van ervaringen. Willem Scheepers is een ervaren docent en goed in staat om de groep in beweging te krijgen. Goede interactie tussen docent en groep.

---
Naar boven
Op de hoogte blijven van deze opleiding, zoals startdata, kosten en locaties? Vul dan hieronder uw e-mailadres in:
2850
Inschrijven voor de opleiding