Algemeen
Om uw contentbeleid goed uit de verf te laten komen, dient er voldoende kennis aanwezig te zijn over zowel de strategie als het implementatietraject. Daarnaast is kundig day-to-day management van groot belang. Denk hierbij aan het goed aansturen van contentproductie- en contentdistributieprocessen, marketing automation- en leadgeneratieprocessen en/of het managen van uw (online) portal of community.  Tijdens deze cursus krijgt u in vogelvlucht nieuwe praktische kennis en instrumenten aangereikt om uw contentbeleid goed uit te kunnen voeren. 
Onderwerpen
– Hoe geef ik praktische uitvoering aan de contentmarketingstrategie?
– Hoe installeer en manage ik een community of online leadportal?
– Hoe ga ik om met marketingautomation en leadgeneratieprocessen? 
– Welke contentmarketing tools en online campagnetools kan ik inzetten?
– Hoe genereer ik leads en sales met online content marketing?
– Hoe manage, meet en monitor ik de online contentstrategie?
– Welke metrics en KPI's zijn van belang bij het contentmarketingproces?
Resultaat
Na afloop van de cursus Content Marketing Management bent u in staat om zelfstandig uitvoering te geven aan het (online) contentmarketingbeleid van uw organisatie. U weet hoe u in logische stappen tot een goede executie kunt komen. U weet hoe u met community building, content management en marketing automation goede leads kunt genereren en welke online tools hiervoor zijn te gebruiken. U bent in staat om het contentproductie en – distributieproces goed aan te sturen . U bent in staat om grip te houden op de content-driven-organisation en bent in staat om op de juiste momenten bij te sturen. U hebt kennis van de juiste metrics, analytics en KPI's om het contentbeleid goed te kunnen managen en monitoren. 
---
---
Naar boven
Inhoud
Dag 1: Community management en marketing automation (college 1 en 2)

Tijdens deze dag leert u hoe u kunt bouwen aan een solide community, online portal of -platform. U krijgt inzicht in de principes van marketing automation, online leadgeneratie en het onderhoud en beheer van communities. U leert hoe u een webredactie kunt opzetten, hoe u de community kunt boeien en binden en hoe u dit structureel kunt inbedden in de organisatie. 

Dag 2: Contentproductie en implementatie contentbeleid (college 3 en 4)

Tijdens deze dag leert u hoe u de organisatie klaarmaakt voor de implementatie van het nieuwe beleid. U leert hoe u contentdoelstellingen opstelt, hoe u een webredactie opzet, hoe u om kunt gaan met taken en verantwoordelijkheden van het nieuwe contentteam, hoe u contentteam kunt managen, hoe u om kunt gaan met een CMS-systeem en bovenal: hoe u grip kunt houden op het totale implementatieproces. 

Dag 3: Monitoring, meten, analytics, bijsturen (college 5)

Tijdens deze afsluitende dag leert u alle ins en outs van het monitoringproces. Op welke KPI's wordt gestuurd, welke metrics worden gehanteerd, wanneer dient er bijsturing in het proces plaats te vinden, hoe gaat u hiermee om, hoe werken bepaalde analytics-programma's, hoe dragen behaalde resultaten bij aan het totaal?
---
---
Naar boven
Vorm
De cursus Content Marketing Management is zo opgezet om u in praktische zin en in relatief kort tijdsbestek zoveel mogelijk bij te brengen over het implementeren en managen van het content marketingbeleid. Verder staat de kwantificering van beleid centraal tijdens deze opleiding. U redeneert gedurende de opleiding terug vanuit een bedrijfskundig perspectief.
---
---
Naar boven
Wie
De cursus Content Marketing Management is bedoeld voor professionals die zich verder willen ontwikkelen op het gebied van marketing management en contentimplementatie. De cursus is een executive training wat betekent dat een bepaald werk- en denkniveau gewenst is. Doorgaans hebben onze deelnemers een marketingachtergrond, 5 tot 15 jaar relevante werkervaring en HBO+ denkniveau. In principe staat het iedereen vrij om deel te nemen, onze ervaring is echter dat het optimale leerresultaat ligt bij een ruimere werkervaring.
---
Docenten
De docenten die de cursus Content Marketing Management voor u verzorgen, hebben hun sporen ruimschoots in de praktijk verdiend. Zij hebben doorgaans brede ervaring als consultant, marketingdirecteur, strateeg of marketing manager. Naast deze ervaring hebben zij ook een goede kennis van wetenschap, modellen en strategieën waardoor zij als geen ander in staat zijn om een brug te slaan tussen strategie en praktijk. Tot slot hebben zij ruime ervaring op het gebied van contentmarketing, -strategie en content management. Enkele docenten van deze cursus:
---
Dr. Suzanne de Bakker (SDB Communicatie) werkt als zelfstandig professional, is content manager bij MarketingTribune.nl/content en platformcontent.nl, blogt voor Marketingfacts, en geeft lezingen over merkloyaliteit, content marketing en customer media. Daarnaast is zij als docent verbonden aan de Master Corporate Communicatie aan de Universiteit van Amsterdam. Daar verzorgt zij de mastercursus 'Organisaties op het web', en begeleidt studenten bij het schrijven van hun masterscriptie.
---
Lennaert Stuij (Ziggo) is zijn carrière onverwacht gestart bij Libertel, het latere Vodafone, in Maastricht. Het was de tijd van de eerste professionele websites, intranetten en mobiele apps. Na 8 jaar enorme groei besloot Lennaert Vodafone te verlaten; vanaf 2004 heeft hij voor verscheidene Internetbureaus gewerkt, waaronder Satama en Mirabeau. Vanaf 2011 werkt Lennaert als zelfstandig internet professional.
---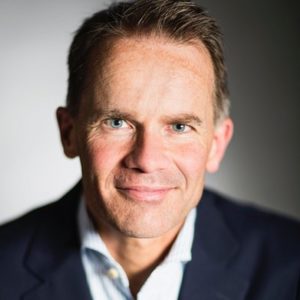 Paul Hassels Monning (DutchMarq). Paul is een salesgerichte B2B strateeg, programmamanager, auteur en keynotespreker. Als oprichter van DutchmarQ brengt hij zo'n 25 jaar (inter)nationale werkervaring in marketing, sales en ICT en zorgt hij graag voor meer commercieel succes van B2B bedrijven.  Met DutchmarQ richt Paul zich op bedrijven in ICT/ High Tech, professionele dienstverlening en Energie/Duurzaamheid. Bedrijven en organisaties in B2B die de wereld duurzamer maken hebben daarbij zijn voorkeur.
---
Jeroen Huynen is een freelancer/ondernemer, bezig met inbound/content marketing, uit het Zuiden van het land (thuisbasis: Maastricht). Sinds 2009 heb ik voor diverse opdrachtgevers gewerkt, eerst als webbouwer, later als adviseur. Afgelopen jaar heb ik een nieuwe samenwerking opgericht waar ik heel enthousiast over ben: InnerCrowd. Huynen zorgt er als inbound marketingspecialist voor dat de kennis in uw organisatie optimaal wordt ingezet om uw doelgroep te bereiken. Hij creëert een heldere contentstrategie en zorgt voor een doelgerichte implementatie.
---
---
Naar boven
Kosten
Uw investering voor deze cursus Content Marketing Management bedraagt EUR 1.450,- (ex BTW). Dit bedrag is inclusief colleges, cursusmateriaal en literatuur. Cateringkosten en eventuele verblijfkosten zijn hierin niet meegenomen. Er zijn mogelijkheden om in meerdere termijnen het deelnamebedrag te voldoen. Informeer naar de mogelijkheden als u hier gebruik van wilt maken. De opleidingskosten zijn overigens aftrekbaar van de belasting. Meer informatie vindt u op de website van de belastingdienst.
---
Startdata
De colleges vinden om de twee weken plaats. Er vinden per dag twee colleges plaats. Er wordt gestart om 15.00 uur met het eerste college, het tweede college start om 18.30 uur en duurt tot 21.00 uur. Aanmelden kan op de locaties: Amsterdam, Arnhem, Assen, Breda, Den Bosch, Eindhoven, Enschede, Emmen, Groningen, Leeuwarden, Maastricht, Middelburg, Rotterdam, Utrecht, Venlo of Zwolle.
Collegedata: opleiding met startdatum in November 2020                                                                                                                                               U kunt zich aanmelden op een van onze 16 cursuslocaties in Nederland
College 1 + 2: Donderdag 12 november 2020 (15.00 uur -21.00 uur incl. diner)
College 3 + 4: Donderdag 26 november 2020 (15.00 uur -21.00 uur incl. diner)
College 5:        Donderdag 10 december 2020 (15.00 uur -18.00 uur excl. diner)
Collegedata: opleiding met startdatum in Februari 2021                                                                                                                                               U kunt zich aanmelden op een van onze 16 cursuslocaties in Nederland
College 1 + 2: Donderdag 18 februari 2021 (15.00 uur -21.00 uur incl. diner)
College 3 + 4: Donderdag 4 maart 2021 (15.00 uur -21.00 uur incl. diner)
College 5:        Donderdag 18 maart 2021 (15.00 uur -18.00 uur excl. diner)
Naar boven
Ervaringen





9.0
"De opleiding krijgt van mij een dikke 9 qua inhoud en niveau. De docenten hadden allemaal een goed verhaal; verschillende aspecten van inbound marketing kwamen aan bod. Ook vanuit verschillende zienswijzen. Dat kan een beetje verwarrend zijn, je moet echt in staat zijn om op te pikken wat bij jouw situatie en manier van werken past.  "





8.0
"Begin dit jaar deze opleiding afgerond. De docenten geven ieder hun kijk op het onderwerp waardoor je verschillende inzichten krijgt en bij ieder college je weer aan het denken wordt gezet. Hiermee kun je de dag na een college direct aan de slag met handige tips en het contentplan kun je na afronding van de opleiding direct toepassen in de praktijk"





8.0
""De opleiding heeft een goeie mix van strategie en uitvoering. Geeft een goed overzicht van wat er allemaal komt kijken bij contentmarketing. Vooral veel geleerd van de praktijkopdracht en de referaten"





9.0
"Deze opleiding is praktijkgericht, waarin je handvatten krijgt die je direct kunt toepassen in de praktijk. Voor mij was vooral het maken een plan van aanpak aan het einde van de studie erg fijn. Daarin kon je laten zien of je de stof behandeld in de lessen goed begrepen en toegepast hebt. Door de studie ben ik nu in staat om vanuit strategisch oogpunt met content marketing aan de slag te gaan"





9.0
"Ik vond het een zeer goede en waardevolle training. Het was vooral een meerwaarde dat de trainers vanuit hun dagelijkse praktijk vertelden. Ook het referaat heeft eraan meegeholpen om de stof helemaal eigen te maken en het vanaf nu toe te kunnen passen in de praktijk."

---
Naar boven
Op de hoogte blijven van deze opleiding, zoals startdata, kosten en locaties? Vul dan hieronder uw e-mailadres in:
Inschrijven voor de opleiding