Algemeen
Een cursus Persoonlijke effectiviteit zorgt ervoor dat je je persoonlijk functioneren kunt verbeteren. Ook geeft de cursus persoonlijke effectiviteit inzicht in je persoonlijke kwaliteiten en leert het je effectiever communiceren. Maar wat is de reden dat anderen vaak wel bereiken wat ze willen en dat het u maar niet lukt? Blijkbaar zijn zij effectiever in hun functioneren en/ of kunnen zij beter samenwerken dan u. Klopt dit en zo ja, wilt u hier iets aan doen? Dan is deze cursus iets voor u.
Onderwerpen en learnings
– Hoe kan ik mijn persoonlijk functioneren verbeteren?
– Hoe krijg ik meer inzicht in mijn persoonlijke kwaliteiten en valkuilen ?
– Wat zijn de effecten van mijn gedrag op mijn omgeving?
– Hoe deel ik mijn tijd zo optimaal mogelijk in?
– Hoe kan ik functioneren vanuit mijn kracht, talent en motivatie?
– Hoe kan ik effectiever communiceren en samenwerken?
Resultaat van de cursus
Na afloop van de cursus heeft u meer inzicht in uw eigen gedrag en het effect van dat gedrag op uw omgeving. U leert effectiever communiceren en samenwerken en kunt beter  omgaan met stress en interne weerstand. U bent tevens in staat om uw tijd beter in te delen en meer vanuit uw kracht, talent en motivatie te werken. Na afloop van de cursus Persoonlijke effectiviteit gaat u met een persoonlijk actieplan naar huis waarmee u het geleerde doelgericht in praktijk kunt brengen. U bent zich tevens bewuster van de gevolgen van uw huidige gedrag en welk gedrag het meest gewenst en effectief zou zijn in uw werksituatie.
---
---
Naar boven
Inhoud
Dag 1: Persoonlijk functioneren, kwaliteiten en valkuilen (college 1 en 2)
Tijdens deze dag leert u hoe u uw persoonlijk functioneren op het werk kunt verbeteren. U gaat onder begeleiding aan de slag om uw huidig persoonlijk functioneren onder de loep te nemen en leert te analyseren waar uw kwaliteiten en waar uw valkuilen zich bevinden. U krijgt tijdens deze dag meer inzicht in de effecten van uw gedrag op uw omgeving en hoe u normaliter reageert op uw omgeving. U leert tevens waar uw verbeterpunten zich bevinden en wat uw sterke punten zijn. Aan het eind van de dag bent u zich bewust van de gevolgen van uw huidige gedrag en welk gedrag het meest gewenst en effectief zou zijn in uw werksituatie.
Dag 2: Timemanagement, drijfveren en motivatie (college 3 en 4)
Tijdens deze dag ligt de nadruk op het meegeven van kennis en kunde over het optimaal indelen van uw tijd, het stellen van heldere prioriteiten ten aanzien van te verrichten werkzaamheden en het uitvoeren van uw taken volgens een heldere en realistische planning. U leert tijdens deze dag hoe u op een effectieve manier 'nee' kunt zeggen tegen bepaalde activiteiten opdat uw werk-prive balans weer 'normaliseert'. Tot slot krijgt u nader inzicht in uw eigen drijfveren, talenten, kracht en motivaties. U leert tot slot hoe u vanuit deze inzichten uw persoonlijk functioneren kunt verbeteren.
Dag 3: Effectief communiceren, samenwerken en assertiviteit (college 5)
Tijdens deze dag leert u effectiever met uw omgeving kunt communiceren en samenwerken. U doet kennis en vaardigheden op over communicatiestijlen, motivaties en drijfveren, conflicthantering, overtuigen en beinvloeden. U leert tevens hoe u zich assertiever kunt opstellen en hoe u beter kunt omgaan met kritiek en interne weerstand. Aan de hand van rollenspelen en praktijkoefeningen wordt er gewerkt aan verbetering van uw vaardigheden op dit vlak. Na afloop van de cursus gaat u met een persoonlijk actieplan naar huis waarmee u het geleerde doelgericht in praktijk kunt brengen.
---
---
Naar boven
Vorm
De cursus Persoonlijke effectiviteit is zo opgezet om u in praktische zin en in relatief kort tijdsbestek zoveel mogelijk vaardigheden bij te brengen op het gebied van persoonlijke effectiviteit.
---
---
Naar boven
Wie
De cursus Persoonlijke effectiviteit is bedoeld voor professionals die hun vaardigheden willen verbeteren op het gebied van persoonlijke effectiviteit. Doorgaans hebben onze deelnemers een business achtergrond, 5 tot 15 jaar relevante werkervaring en HBO+ denkniveau. In principe staat het iedereen vrij om deel te nemen, onze ervaring is echter dat het optimale leerresultaat ligt bij een ruimere werkervaring.
---
Docenten
De docenten die de cursus Persoonlijke effectiviteit voor u verzorgen, hebben hun sporen ruimschoots in de praktijk verdiend. Zij hebben doorgaans ruime ervaring als bedrijfscoach, -trainer, hr-manager, adviseur, HR-directeur, -strateeg, socioloog of psycholoog, Naast deze ervaring hebben zij ook een goede kennis van wetenschap, modellen en strategieën waardoor zij als geen ander in staat zijn om een brug te slaan tussen strategie en praktijk. Tot slot hebben zij uiteraard ervaring op het gebied van persoonlijke effectiviteit, HRM, timemanagement, psychologie, sociologie en bedrijfskunde. Enkele docenten van de cursus zijn:
---
Annemien van der Veen (Orientive). Mijn sterke kanten liggen op het gebied van Onderwijs, (Internationaal) Ondernemerschap, Marketing, Communicatie en Innovatie. Met mijn creativiteit en analytisch vermogen ben ik in staat om een verrassende impuls aan uw business model te geven. Daarnaast ben ik een netwerker die niet alleen ideeën, maar ook mensen aan elkaar verbindt. Ik ben in staat visie te vertalen naar een realistische, uitvoerbare strategie.
---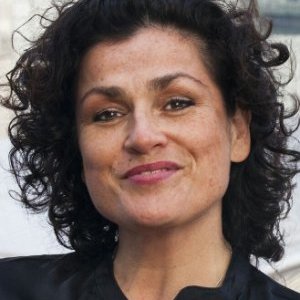 Marja Koster (Content Together). Mijn passie? Bedrijven beter later presteren. Ik verdiep me daarbij in mensen, de manier van werken, de manier van communiceren, de marketing, het business model en het verdienmodel van organisaties. Waarom? Ik zie het zo. Organisaties die beter en effectiever werken als geheel, voor hun klanten, hun doelgroepen en niet in het minst: voor zichzelf, zijn een feest om mee, bij en voor te werken. Hierbij pas ik kennis en ervaring toe die ik opdeed bij uiteenlopende organisaties. Op het gebied van (online) communicatie & marketing (vrnl. contentgerelateerd), HRM, sales en customer relations.
---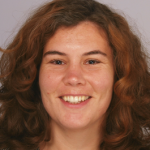 Maartje Roeterdink is afgestudeerd psychologe (Radboud Universiteit). Sinds 2008 is zij ook ondernemer en heeft haar eigen praktijk als coach en psycholoog in Wijchen, Gelderland. Zij begeleidt individuele cliënten die in haar praktijk komen met diverse vragen gerelateerd aan bijvoorbeeld stressmanagement. Verder werkt zij als lichaamsgericht psycholoog waarbij cliënten meer in contact komen met hun lichaamssignalen als ingang tot verandering. Ze heeft ook interesse in hoe meditatie, mindfulness en het bewust worden van lichamelijke signalen helpen bij gedragsverandering.
---
---
Naar boven
Kosten
Uw investering voor deze cursus Persoonlijke effectiviteit bedraagt EUR 1.450,- (ex BTW). In dit bedrag zijn inbegrepen: colleges, catering en literatuur. Er zijn mogelijkheden om in meerdere termijnen het deelnamebedrag te voldoen. Informeer naar de mogelijkheden als u hier gebruik van wilt maken. De opleidingskosten zijn overigens aftrekbaar van de belasting. Meer informatie vindt u op de website van de belastingdienst.
---
Startdata
De colleges vinden om de twee weken plaats. Er vinden per dag twee colleges plaats. Er wordt gestart om 15.00 uur met het eerste college, het tweede college start om 18.30 uur en duurt tot 21.00 uur. Aanmelden kan op de locaties: Amsterdam, Arnhem, Assen, Breda, Den Bosch, Eindhoven, Enschede, Emmen, Groningen, Leeuwarden, Maastricht, Middelburg, Rotterdam, Utrecht, Venlo of Zwolle.
Collegedata: opleiding met startdatum in Januari 2021                                                                                                                                                     U kunt zich aanmelden op een van onze 16 cursuslocaties in Nederland.
College 1+ 2: Donderdag 21 januari 2021 (15.00 uur -21.00 uur incl. diner)
College 3 + 4: Donderdag 4 februari 2021 (15.00 uur -21.00 uur incl. diner)
College 5:      Donderdag 18 februari 2021 (15.00 uur -18.00 uur excl.  diner)
---
Naar boven
Ervaringen





9.0
"Ik zit te kijken of dit nou niet overdreven is, die vier en een halve ster, maar ik vond hem gewoon echt heel goed. Dit soort training staat of valt met het vermogen van de begeleiders om confrontatie en compassie in de goede mix te krijgen, en dit duo heeft dat echt in zijn vingers. Wat nog beter kan is de verhouding tussen werken en ontspanning, het was veel voor een dag. Ook werd er soms iets te veel gevraagd van de luisterenergie van de deelnemers cq te uitgebreid gedeeld. – Cursus Persoonlijke Effectiviteit.





7.0
"Ik heb een fijne eerste opleidingsdag gehad met mijn collega-coach Maartje Roeterdink. De deelnemers gaven ons als begeleiders erg enthousiaste reacties terug over het concrete resultaat wat de opleidingsdag hen geboden heeft op het gebied van hun persoonlijke ontwikkeling. Ik kijk uit naar het vervolg!" – Cursus Persoonlijke Effectiviteit.





9.0
"De samenwerking tussen mij en Bas verliep goed, als een sterk team. De deelnemers waren erg enthousiast over de opbouw van de cursus en ze gingen weg met een volledig plaatje van hun ontwikkelingspunten. Wat beter kan is het benoemen van het groeps- en individuele proces ter plekke. De confrontaties aangaan in het moment zelf, zodat de deelnemers tot meer inzicht en ontwikkeling kunnen komen. – Cursus Persoonlijke Effectiviteit.





8.0
"Ik geef 4 sterren omdat er nog wel wat kleine dingen verandert/ ontwikkeld kunnen worden. Maar als ik het over de capaciteiten van Maartje en Bas heb, dan krijgen zij voor hun kennis en inzet 5 sterren. Dit omdat het een duo was wat heel goed op elkaar ingespeeld was, ze waren beide heel betrokken en hadden goede ideeën/ tips voor alle cursisten. Ook vind ik het knap dat ze hun aandacht goed konden verdelen aan iedereen. De ene cursist reageert emotioneler dan de andere. De 'problemen' en vragen van de cursisten werden op een goede manier ontvangen. Heel open en eerlijk werd het gesprek hierin voortgezet. Ik ben het eens met Mark Schilders betreft het luisteren van alle cursisten werd flink op de proef gesteld. Voor mij was dat zeker ook teveel van het goede. Ook was het een volle dag, meer pauzes zouden daarin een idee zijn. Toch denk ik dat zo'n dag sowieso intensief blijft, want je wilt ook wat bereiken en je moet ook je best ervoor doen zeg maar :)" – Cursus Persoonlijke Effectiviteit
Naar boven
Op de hoogte blijven van deze opleiding, zoals startdata, kosten en locaties? Vul dan hieronder uw e-mailadres in:
Inschrijven voor de opleiding